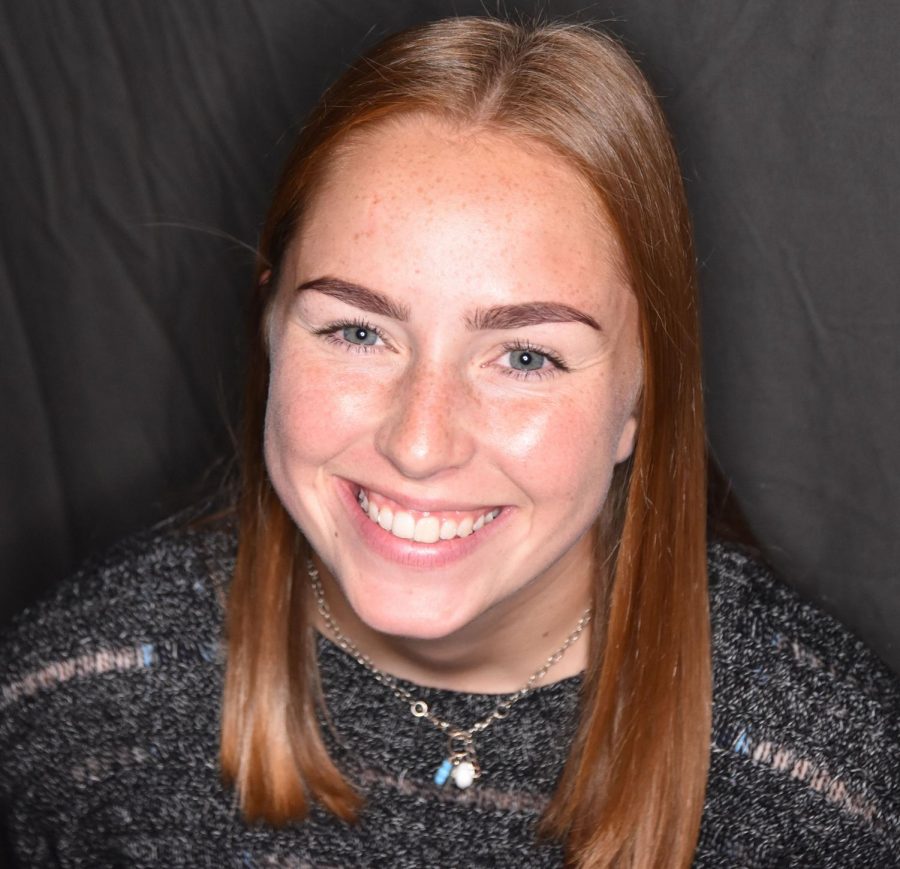 What did your life look like 5 years ago?
I was rocking hand-me-down tye dye Vans, spending a LOT of unnecessary time at Burger Express, and having a grand time playing drums every day in band.
What weird sound do you love?
I love the sound of my kitty purring. 
What's the last movie you cried? 
Mamma Mia 2 Here We Go Again!
Emi Lynch, Editor-in-Chief
Mar 12, 2020

6 WAYS COVID-19 HAS TAKEN A LOCAL TOLL

(Story)

Mar 02, 2020

ADDRESSING LOCAL CORONAVIRUS RUMORS

(Story)

Feb 27, 2020
Feb 26, 2020

1 MINUTE DEBATE: WAFFLES OR PANCAKES

(Story)

Feb 21, 2020

STARTER PACK: THE TREE HUGGERS

(Story)

Feb 14, 2020

MADE WITH LOVE

(Story/Media)

Feb 14, 2020

STARTER PACK: THE SKI BUMS

(Story)

Feb 12, 2020

KINDNESS WEEK AT SHS

(Media)

Jan 31, 2020

BATTLE FOR THE PADDLE 2020

(Story)

Jan 15, 2020
Dec 05, 2019

CP REVIEW: BLUEBIRD BAKERY

(Story)

Nov 13, 2019

JUST DO IT: SCHOLARSHIPS

(Story)

Nov 11, 2019

VETERAN'S DAY ASSEMBLY

(Story/Media)

Nov 01, 2019

CP REVIEW: IPHONE 11

(Story)

Oct 28, 2019

CP INTERVIEW: SHERRI YBARRA

(Story)

Oct 19, 2019

BOYS SOCCER RALLY VS LAKELAND

(Story/Media)

Oct 18, 2019
Oct 17, 2019

SECRETS OF CORNBREAD FLATS

(Story/Media)

Oct 14, 2019

SPICING UP YOUR STYLE

(Media)

Sep 29, 2019

1 MINUTE DEBATE: MILK OR CEREAL?

(Story)

Sep 25, 2019
Sep 24, 2019

HOCO KICKOFF ASSEMBLY

(Story/Media)

Sep 23, 2019
Sep 19, 2019

REVIEW: NOT A 'LONGSHOT'

(Story)

May 17, 2019

SUPERINTENDENT SEARCH: GOODBYE PHASE 1

(Story)

Apr 26, 2019

PREJUDICIAL PROFILING

(Story)

Apr 17, 2019

STAFF REACTS TO WOODWARD'S DEPARTURE

(Story/Media)

Apr 08, 2019

HOME SWEET HOMEGROUP

(Media)

Jan 30, 2019

1 MINUTE DEBATE: COFFEE SHOP

(Story)

Dec 19, 2018

CP INTERVIEW: MIKE SMITH

(Story)

Nov 08, 2018

BASIC BEGINNINGS ON A BUDGET

(Story/Media)

Nov 08, 2018

VOLLEYBALL VERDICT

(Story/Media)

Nov 07, 2018
Oct 15, 2018
Sep 25, 2018