JUST DO IT: SCHOLARSHIPS
Senior shares her experience with earning a large scholarship and opportunity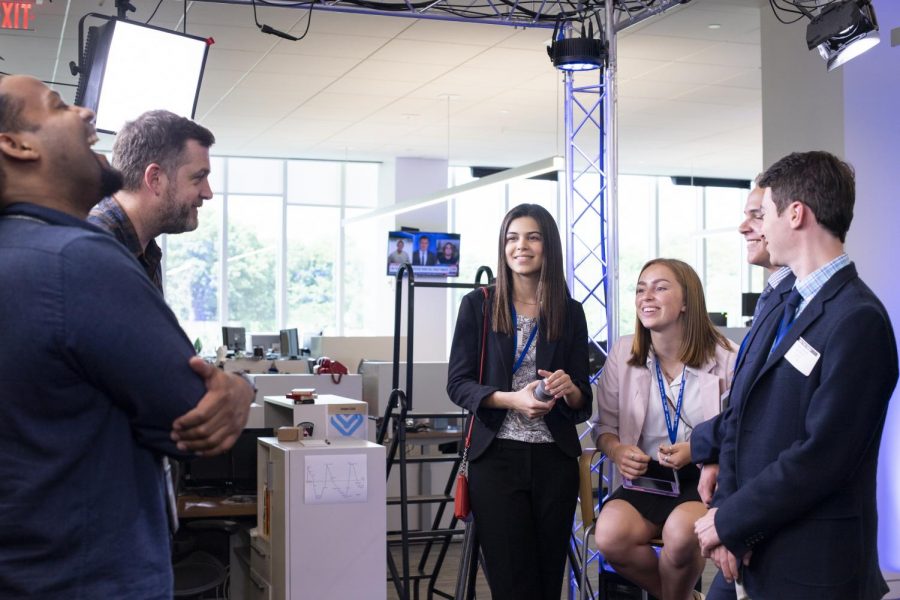 My senior year so far has been packed with pressure to apply for as many scholarships as possible, some of which seem unattainable and unrealistic. Specifically, the massive ones known as national scholarships seem like such a longshot; 150 selected students out of the thousands that apply doesn't seem like a promising number. However, I am going to share an experience with you that will tell the story of a small town student achieving a considerably sizeable opportunity that will shift your perspective and inspire you to put yourself out there.
In February of my junior year, my journalism instructor, William Love, notified me of scholarship and trip opportunity during the summer. Titled the Al Neuharth Free Spirit and Journalism Conference, this opportunity entailed a $1000 scholarship to the college of my choice, an all-expense-paid weeklong trip to Washington DC, and an opportunity to meet big-time journalists from the Washington Post, New York Times, USA Today, the Associated Press, and more. Since only one applicant from each 50 states plus one from the District of Columbia was selected, this obviously seemed unattainable. 
Nevertheless, I applied. Though it was a bit of work – requiring two full page essays and two letters of recommendation – it was February, so my schedule was dull and uneventful. I took a few minutes to ask for my letters of recommendation and write the essays, which surprisingly only took me about 30-45 minutes for each. Though it seemed like a bit of grunt work at the time, my efforts were rewarded when I received an email in March congratulating me on my acceptance. Considering I ended up getting the scholarship and place in the conference, I essentially earned myself $1,000 for under 2 hours of work. I don't know about you, but $500 an hour is certainly worth it. 
Not only did I earn scholarship money, but travel money as well. Concerning the money they spent on me individually, plane tickets were about $400 round trip, transportation to and from the airport in the BMW van probably wasn't cheap (considering gas, rentals, and driver payment), and paying for 5 nights at a hotel in downtown DC was at least $500. Did I mention that they provided Wolfgang Puck meals for lunch every day, as well as dining out nearly every night? I can imagine those expenses were pretty spendy.  Out of pocket, I spent a total of $30, my only expenses being a souvenir T-shirt and a Postmated coffee. The generous staff at the conference probably dropped over $2,000 on me alone – not to mention the overall costs for everyone as a group.
Not only was I pampered for a week, but I was able to gain immense experience and exposure for my future. Do you know the Washington Post food reviews you see on Snapchat? I got to meet that woman. Do you remember learning about Freedom Riders in your history class? I got to meet two of them. I got to be a proud representative for my home state of Idaho, made personal connections with multiple panel speakers from major news sources, befriended someone from every state in the US, and became a member of a prestigious and intelligent group of individuals. I was able to be a part of this incredible opportunity all because I put myself out there and made an opportunity happen for myself. 
To all my fellow seniors- and juniors- I hope this serves as an inspiration to you to take the time to invest in yourself,  your future, and -let's be honest- your bank account. We often make the mistake of thinking pennies are useless, but every place of a penny is important in a dollar. The same can be said for scholarships, especially the big ones. If nobody applied, then nobody would be eligible for receiving them. Take my advice and apply for the scholarships you think are impossible; you will thank me!
About the Writer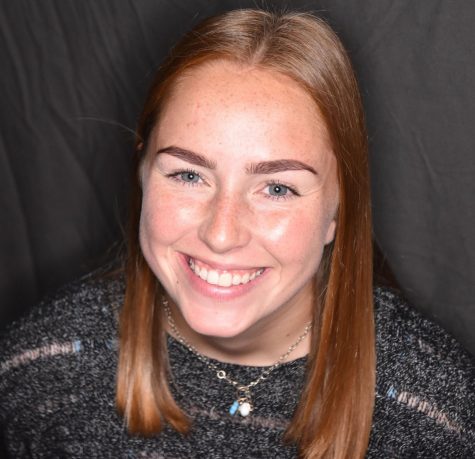 Emi Lynch, Editor-in-Chief
What did your life look like 5 years ago?

I was rocking hand-me-down tye dye Vans, spending a LOT of unnecessary time at Burger Express, and having...