ADDRESSING LOCAL CORONAVIRUS RUMORS
After a scare from the Lionel Hampton Jazz Festival last weekend, LPOSD takes preventative measures to keep staff and student safe
At this point, you've probably heard multiple rumors on the quickly spreading, seemingly daunting Coronavirus, otherwise known as COVID-19. With all of this information circulating around, it can be hard to know what's factual or fictional. The pathogen has killed more than 3,000 people, has resulted in more than 88,000 global cases, and has infected every continent except Antarctica. There are only 6 confirmed deaths and 100 confirmed cases so far in the U.S, several major news sources report. With this information in mind, it's come as a shock to learn that the pathogen has made its way closer to home than we would have ever hoped.
You may have heard of the scare at the Lionel Hampton Jazz Festival this past weekend in one of three main rumors: a student from a visiting school spread the disease to the Jazz Fest participants, a Sandpoint High School student has contracted the virus from the fest, and that the disease was spread to a student attending a Coeur d' Alene school.
According to KHQ 06, two schools in Coeur d' Alene were in fact closed on Monday, March 2 for "precautionary coronavirus cleaning". Along with Sandpoint High School, Coeur d' Alene High was one of the six attending schools at Jazz Fest this past weekend, along with Jackson High School. 
Jackson High is part of the Snohomish Health District, where a "a new presumptive positive case of the coronavirus" was discovered in a student, said KHQ 06. So no, there were no evident carriers of the virus at Jazz Fest, but it's possible that students from Jackson High were exposed to the disease. And no, as of right now, there are no presumptive or confirmed cases at Sandpoint High School, Sandpoint, or Coeur d' Alene at all. However, if any Jackson High students were carriers at Jazz Fest, the possibility remains open.
As this news is so close to home, it's natural to feel a little worried. Luckily, our school district leaders recognize this fear and hazard, and have already taken preventative measures to combat the pathogen.
In an email to the Lake Pend Oreille School District staff, Superintendent Tom Albertson, following school board policy for infectious/contagious disease for staff and students, said, "Dana Williams, school nurse is in contact with Panhandle Health for updates and recommendations." In addition, sanitization in our schools every evening will be more focused on "disinfecting door handles, drinking fountains, pencil sharpeners, and any surface commonly handled."
Though there are confirmed cases along the west coast- including Oregon and Washington, border states to Idaho- there are no confirmed cases in Idaho according to the Center for Disease Control and Prevention (CDC), as of right now. 
So what can you do? The simple answer: wash your hands. In addition, avoid touching your face, nose, or mouth with unwashed hands, clean and disinfect frequently touched surfaces, cover coughs and sneezes, and stay home if you're sick. As of right now, we are safe from any imminent danger, but the virus should still be tackled with extreme caution.
About the Contributor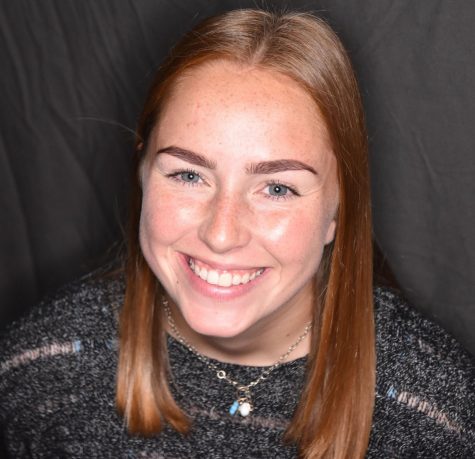 Emi Lynch, Editor-in-Chief
What did your life look like 5 years ago?

I was rocking hand-me-down tye dye Vans, spending a LOT of unnecessary time at Burger Express, and having...