6 WAYS COVID-19 HAS TAKEN A LOCAL TOLL
The coronavirus is officially an epidemic and has caused devastation to the Sandpoint community
March Madness cancelled, Tom Hanks diagnosed, Disneyland closed, NBA season suspended, and European travel plans postponed. The widespread coronavirus has resulted in 120,000 cases worldwide, and more than 4,300 deaths. The pathogen has made national headlines daily for a while now, and will likely continue to do so in the foreseeable future. It's hard enough as it is to comprehend the big headlines, but for some, the virus has hit even closer to home. Here are six ways the coronavirus has affected our community already. 
Spring Break Travels
With spring break right around the corner, many students and their families are facing the harsh reality of cancelled travel plans. Sophomore Piper Frank and her family had plans to travel to Paris, France over spring break (March 27 – April 5), but as a result of the 30 day ban on travels to Europe, the Franks' plans have been postponed. Though Frank was disappointed, she was able to remain positive and look forward to the "many fun things/places to still do or go to around Sandpoint".
Softball Tournament Cancelled
In addition to personal plans, many of Sandpoint High's sporting and club events are seeing the effects of the virus as well, but are not taking the news lightly. One specific example of these effects can be observed within Sandpoint High School softball program. The girls were scheduled to compete in the "Win the Pitch" tournament in Boise, Idaho, along with 35 other teams from the area on March 27. The tournament was recently cancelled due to concerns about the coronavirus. Elizabeth Hawkins-Williams, head coach of the varsity softball team, said this cancellation has "affected the morale of the team", and has left Sandpoint players feeling they have "nothing to look forward to". When commenting her players' reaction to the news, Hawkins-Williams said, "The hard work they have been putting in for the last three weeks is for nothing. My players love competing, so spending so much time only practicing indoors impacts team morale." Hawkins-Williams added that if Washington closed its doors to interstate high school games, six more games in March would be lost. 
All Star Basketball Cancelled
Softball isn't the only sport currently affected by the outbreak. Among a select few from Sandpoint High School, senior Maddie Morgan was chosen to play in the "All Star" girls basketball game. The game was an event put together to honor both male and female seniors in District 1, giving seniors the opportunity to soak in their last moments playing basketball in high school. The event was set to take place on March 14 at North Idaho College in Coeur d'Alene, and was recently cancelled for health safety precautions. Morgan said, "It's upsetting that the game is cancelled because this was my last opportunity to play basketball in high school." Several male and female SHS seniors who were selected for the event are experiencing similar feelings.
AcaDeca Nationals 
Aside from sports, clubs have been affected as well. The Academic Decathlon (AcaDeca) team, who planned to attend the United States Academic Decathlon (USAD) Nationals competition from April 29 – May 2 in Anchorage, Alaska, is experiencing fear of cancellation as well. Dana Stockman, head of the Sandpoint High AcaDeca team, said, "If Nationals are cancelled, I would feel bad for the students because they are really looking forward to it and have worked hard to be one of the leading schools in Idaho. It's a big honor to attend the National Finals." However, Stockman went on to say that the health and safety of her students trumped any competition, and that "USAD also does an online competition, which includes all of the same exact events, except for speech and interview." Though travel cancellations may cause disappointment for the AcaDeca team, their options remain slightly more open than the other individuals and groups seeing the effects of the coronavirus. 
BPA Nationals
Similar to AcaDeca, the Business Professionals of America (BPA) face a threat to their national competition. Still scheduled to take place in the Washington DC area from May 5-9, the group has yet to face the disappointment. Melinda Nieman, BPA leader, recalled a time in which nationals were cancelled due to a health scare in Texas, and that it was rescheduled for later that summer. Nieman said, "It would be a bummer to have it cancelled", and that her students may have stronger attachments to the trip after the results from the state competition this weekend (March 12-14). 
HOSA State Cancelled 
The Health Occupations Students of America (HOSA) state competition was scheduled to take place in Boise, Idaho from April 15-17th, but has been cancelled as well. Third year participant and senior Savannah Morgan said she and the group were "devastated" upon learning of the event's cancellation. As the group has been fundraising and preparing for the competitive event since September, this was quite the letdown. "State is very important for our group; 100% of our group members attend state. Our members spend hours studying, presenting, creating posters and infographics, completing lab skills, and more in order to compete at the state level", said Morgan. Though she is disappointed, Morgan acknowledged that it was better to keep everyone safe.
As of right now, there are still no confirmed cases in Idaho. However, it will be no surprise if/when the first case arises. Though students, athletes, and club members alike are disappointed with the continuing cancellations of plans, they will be keeping themselves less prone to risk here at home, and the rest of us along with them.
About the Contributors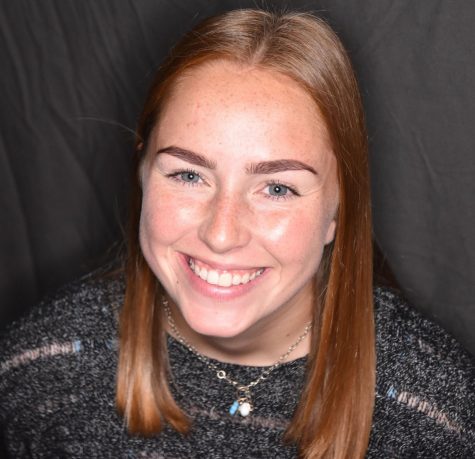 Emi Lynch, Editor-in-Chief
What did your life look like 5 years ago?

I was rocking hand-me-down tye dye Vans, spending a LOT of unnecessary time at Burger Express, and having...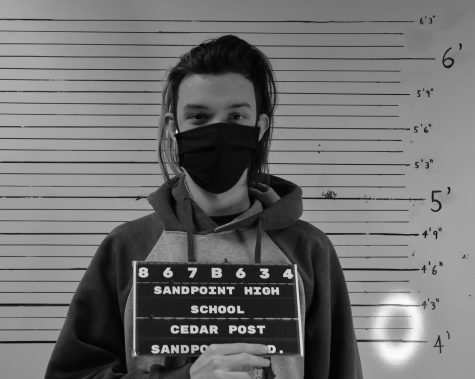 Peyton Mullen, Graphics Editor
What is the most underrated movie?

Rio.



 What takes up too much of your time? 

Producing Music



Where do you see yourself...