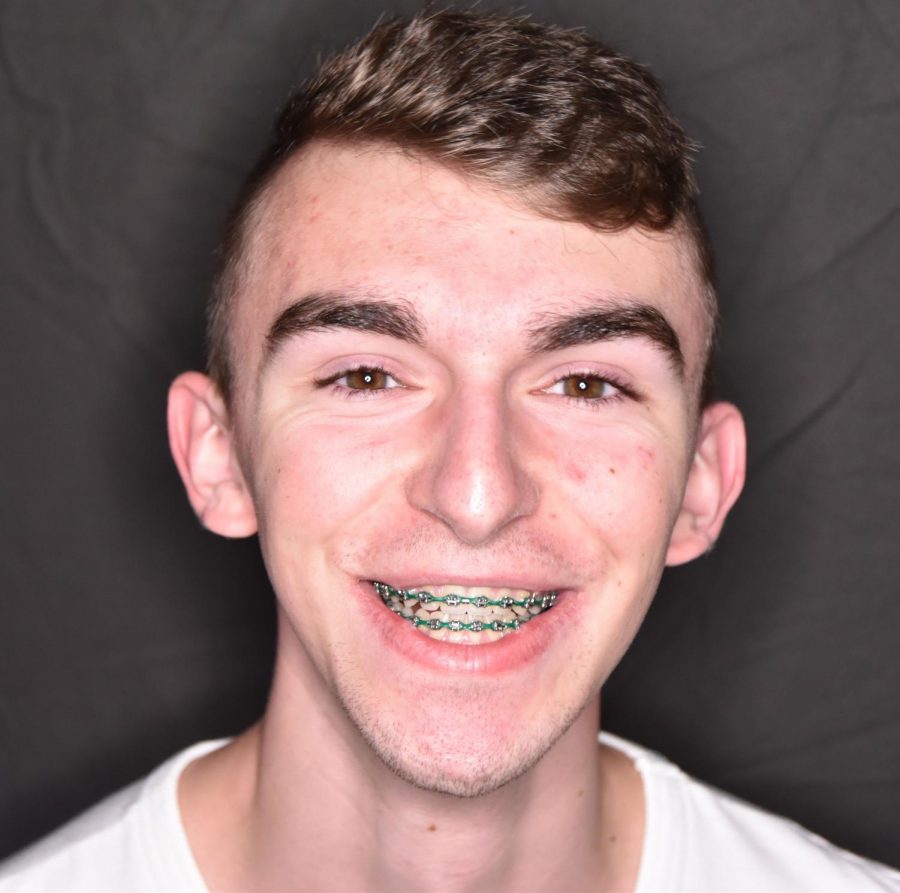 What would be the worst "buy one get one free" sale of all time?
Either leg, arm, or kidney removal surgery.
What takes up too much of your time?
It's a combination of Reddit and watching basically any sports game.
What would be the coolest animal to scale up to the size of a horse?
Definitely a dog because dogs are the best animals and who doesn't love a huge dog?
Joe Parsley, Website & Video Managing Editor
May 19, 2020

CP REVIEW: THE LAST DANCE

(Story)

May 04, 2020

MAY THE 4TH BE WITH YOU

(Story/Media)

Apr 16, 2020

CP REVIEW: TIGER KING

(Story)

Apr 09, 2020

EXTENDED SOFT CLOSURE

(Story)

Mar 26, 2020

BINGE-WORTHY SERIES FOR BREAK

(Story/Media)

Mar 12, 2020

CP REVIEW: THE TRIAL OF GABRIEL FERNANDEZ

(Story)

Mar 09, 2020

CIRCUITING SCIENCE AT THE HIGH SCHOOL

(Story/Media)

Feb 20, 2020

CP REVIEW: DON'T F**K WITH CATS

(Story)

Jan 07, 2020

COMBINING TWO INTO ONE

(Story)

Dec 28, 2019

PREDICTION FOR THE PLAYOFFS

(Story)

Dec 19, 2019

THE BOTTOM LINE: WEEK 16

(Story)

Dec 13, 2019

CP REVIEW: DISNEY+

(Story)

Dec 03, 2019

THE BOTTOM LINE: WEEK 14

(Story)

Nov 19, 2019

THE BOTTOM LINE: WEEK 12

(Story)

Nov 16, 2019

NO…SCHOOL ENGAGEMENT?

(Story/Media)

Nov 06, 2019

THE BOTTOM LINE: WEEK 10

(Story)

Oct 29, 2019

THE BOTTOM LINE: WEEK 9

(Story)

Oct 28, 2019

CP INTERVIEW: SHERRI YBARRA

(Story/Media)

Oct 23, 2019

THE BOTTOM LINE: BASKETBALL DRAFT EDITION

(Story)

Oct 22, 2019

THE BOTTOM LINE: WEEK 8

(Story)

Oct 22, 2019

NBA HOT TAKES

(Story/Media)

Oct 15, 2019

THE BOTTOM LINE: WEEK 7

(Story)

Oct 08, 2019

THE BOTTOM LINE: WEEK 6

(Story)

Oct 07, 2019
Oct 01, 2019

THE BOTTOM LINE: WEEK 5

(Story)

Sep 24, 2019

THE BOTTOM LINE: WEEK 4

(Story)

Sep 18, 2019

THE BOTTOM LINE: WEEK 3

(Story)

Sep 11, 2019

BLIND STUDENT ADJUSTS TO HIGH SCHOOL

(Story)

Sep 10, 2019

THE BOTTOM LINE: WEEK 2

(Story)

Sep 05, 2019

ASSEMBLING FOR THE NEW SCHOOL YEAR

(Story/Media)

Apr 10, 2019

WHY 90 MINUTES IS RIGHT

(Story)

Mar 19, 2019

THE CINDERELLAS IN MARCH

(Story/Media)

Feb 13, 2019

BIANNUAL SUPLEMENTAL LEVY

(Story)

Jan 31, 2019

GIRL'S BASKETBALL VS LAKELAND

(Story/Media)

Jan 28, 2019

CONSPIRACY CORNER: DENVER INTERNATIONAL AIRPORT

(Story)

Dec 18, 2018

PADDLE PREPARATION

(Story)

Nov 30, 2018

CONSPIRACY CORNER: ARE ALIENS REAL?

(Story)

Nov 05, 2018

CONSPIRACY CORNER: AREA…52?

(Story)

Sep 17, 2018
Sep 27, 2017

LESS TEACHING, MORE LEARNING

(Media)