BIANNUAL SUPLEMENTAL LEVY
The school district's supplemental levy includes an increase in money wanted.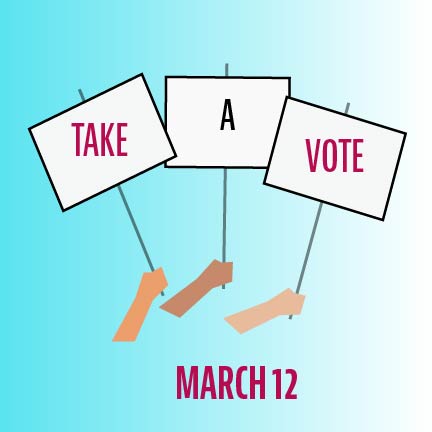 March 12, 2019. This is when the 2020-21 Lake Pend Oreille School District (LPOSD) Supplemental Levy is scheduled to be voted on. This levy will replace the current levy, which will end at the end of 2019.
The levy will afford the district $12,700,000 for both 2020 and 2021. The total will be $25,400,000 for both years. This is a fairly dramatic increase from 2019, which came to a total of $8,700,000.
In the school district's slideshow, it was stated that the extra money is "to allow us to continue to improve, provide new opportunities for students and create a more effective teaching and learning environment for every child and staff member, and recruit, train, and retain highly effective personnel in our district."
If the levy passes, funding will go towards paying approximately three hundred full-time and part-time employees, which is one third of the district staff. In addition, teachers will have a wage increase of $35,800 per year, for first year teachers, and $65,250 per year which is the top attainable amount for teachers with Master's Degrees.
The levy will also help keep appropriate class sizes, supply secondary electives, and increase funding to all academic and athletic extracurricular activities. Next, it will fund all curriculum, instructional materials, professional development, and instructional mentoring.
On the technology side, the supplemental levy will fund internal network upgrades, fiber network connectivity hardware, software licenses, and the entire technology department staff.
New programs, in response to stakeholder feedback, will include a full day kindergarten, a homeschool academy, experiential learning options, school-based mental health clinics, elementary school counselors, and more School Resource Officers (SRO).
If this supplemental levy were to be turned down, the school district would not be able to pay for these changes and the budget would be cut dramatically.
Specifically, there would be a drastic reduction of programs and services for the community and students, schools would have to consolidate or merge, double shifting schedules would happen, and school safety would be jeopardized.
The estimated tax increase of a home with an assessed valuation of $250,000 with a homeowner's exemption currently pays $20.75/month. The replacement levy would increase by $6.92 a month in 2020.
LPOSD's tax rate is 56% below the state average, and even with the  supplemental levy passed, it would still be below the state average.
The last day for non-registered voters to pre-register will be Friday, February 15; however, Idaho also allows day-of registration at the polls. Absentee ballots may be requested until March 1st.