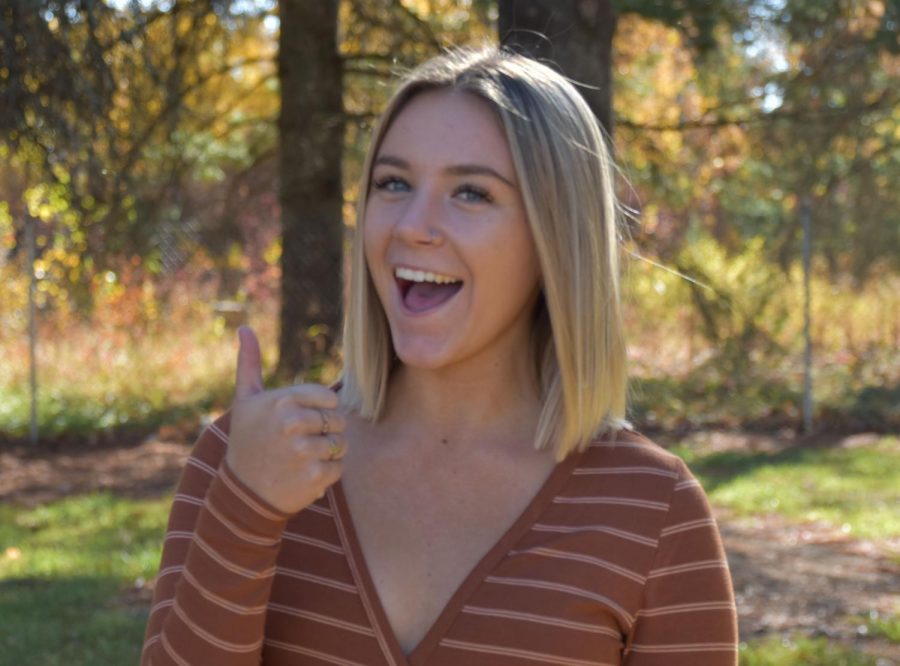 Evelyn Webster is a senior and it is her second year on staff. Here are some fun facts about Evelyn.
What takes up too much of your time?
Buying coffee. Not only does it take up my time, but my money. It's a terrible addiction but it's safe to say it's not going anywhere.
What weird smell do you love?
I honestly love the smell of gasoline. I oddly enjoy getting gas just to get a little smell of gasoline. Weird, I know.
If you were to become famous, what would it be for?
Honestly, at this day and age, I feel as if I could easily become Instagram famous. Take some good pictures, advertise for some weird healthy tea, post my morning skin care routine and BAM I'm famous.
Evelyn Webster, Opinion Editor
Apr 07, 2019

THE SEASON OF REJECTION

(Story)

Jan 27, 2019

1 MINUTE DEBATE: CHOCOLATE

(Story)

Dec 21, 2018

THE CHRISTMAS LETDOWN

(Story)

Nov 20, 2018

10 THINGS TO DO OVER THANKSGIVING BREAK

(Story)

Nov 05, 2018

TOO YOUNG TO VOTE

(Story)

Oct 31, 2018

WITCH'S BREW REVIEW

(Story)

Oct 04, 2018

DO'S AND DON'TS OF HOMECOMING

(Story)

Sep 24, 2018

TOP SEPTEMBER HITS

(Story)

Sep 20, 2018
Sep 17, 2018

10 SUMMER TRENDS

(Story/Media)

Mar 04, 2018

MUN TRAVELS TO NYC

(Story)

Dec 13, 2017

THE ANATOMY OF A HIGH SCHOOL RELATIONSHIP

(Story)

Oct 31, 2017

DANCE AND CHEER THROUGH THE YEAR

(Story)

Oct 07, 2017

ANNUAL HIVE HALLOWEEN BASH

(Story)