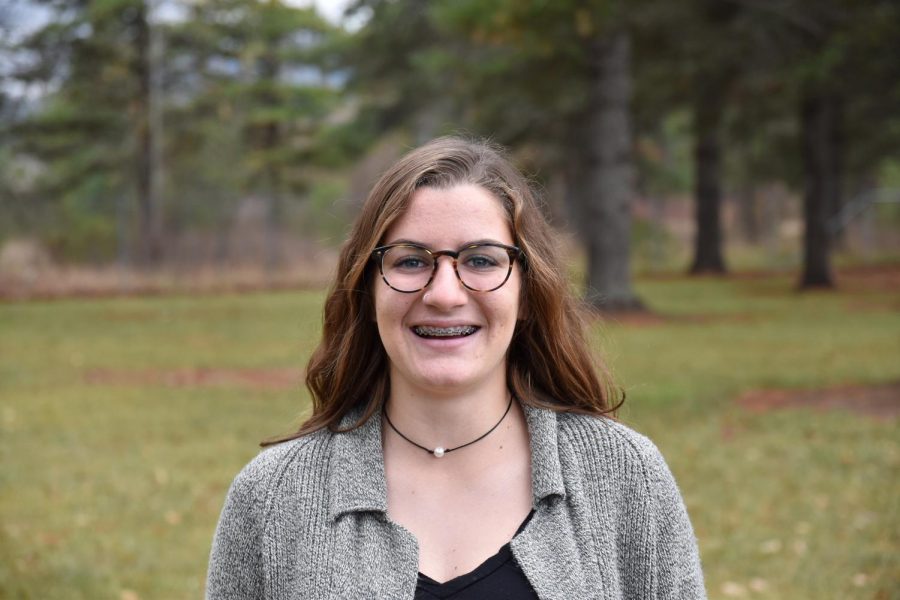 Jezza Hutto is a senior and it is her second year on staff. Here are some fun facts about Jezza.
What are you freakishly good at?
I'm freakishly good at procrastinating until the very last minute and somehow not letting it affect my grades.
What did your life look like 5 years ago?
Purple vans, Aeropostale T-Shirts, Miss Me Jeans and table topping at football games.
What is your favorite day of the year?
The last day of school because it's the beginning of 3 months of stress-free happiness and adventuring.
Jezza Hutto, Managing Editor
Apr 25, 2019

FINDING MOTIVATION

(Story)

Apr 04, 2019

SUSTAINABLE IS ATTAINABLE

(Story)

Feb 11, 2019

WRESTLING'S SUCCESSFUL SENIOR NIGHT

(Story/Media)

Jan 22, 2019

1 MINUTE DEBATE: AIRPODS

(Story)

Jan 16, 2019

NEW YEAR, SAME YOU

(Story)

Jan 07, 2019

RETROSPECTIVE RERUN

(Story)

Oct 31, 2018

ON THE HOUSE: HALLOWEEN EDITION

(Story)

Sep 14, 2018

FALL MOVIE PREVIEW

(Story)

Sep 05, 2018

NEW STUDENT ORIENTATION

(Story)

Mar 30, 2018
Mar 23, 2018

DOUBLE SPORTS, DOUBLE TROUBLE

(Story)

Mar 06, 2018

STEPPING UP TO THE PLATE

(Story)

Mar 03, 2018
Jan 17, 2018

A CHOIR CHRISTMAS IN JANUARY

(Story)

Jan 14, 2018

SENIOR PROJECTS IN CONNECTIONS

(Story)

Jan 11, 2018

FINDING THE DRIVE TO PLAY

(Story)

Nov 20, 2017

WRESTLING THE SCALE

(Story)

Oct 31, 2017

EARNING THEIR STRIPES

(Story)

Oct 30, 2017
Oct 02, 2017

FÚTBOL TO FOOTBALL

(Story)

Oct 02, 2017
Sep 01, 2017

MAKE WAY FOR MCNELEY

(Story/Media)