SEIZE THE SUMMIT
Addison McNamara, Annaby Kanning, and Aiden Hazan take skiing and snowboarding to a competitive level
Hang on for a minute...we're trying to find some more stories you might like.
For Addison McNamara, Annaby Kanning and Aiden Hazan, adventure begins in the mountains. These three SHS students dedicate a large portion of their lives to seeking adrenaline on the racecourse, speed on the trails or perfection in the terrain park.
Sophomore Addison McNamara has been ski racing since second grade, following in the footsteps of his dad and uncle.
He now competes at various mountains in the Western Region of the country through a program called Schweitzer Mountain Racing School (SARS).
From November to April the SARS teams train every week and compete almost every weekend.. For McNamara, missing school is the most challenging part of his commitment to racing.
"I have multiple week-long race series per year and it's really difficult to stay on top of homework and focus on competing at the same time," McNamara said.
The masses of makeup work are inconvenient, but the reward that ski racing has to offer trumps everything. Ski racing has been an easy way for McNamara to make friends, and become a much better ski racer, not to mention the thrill that racing provides.
"The adrenaline rush that you have after a run is a really great feeling," McNamara said. "I love racing Downhill, it's just pure speed and big air, and nothing can beat that."
In the next few months, McNamara plans to attend Mt. Bachelor to race Super-G and Downhill, and depending on his results there, possibly Alpine Meadows in California for Western Region Junior Championships.
Last year, McNamara and another teammate of his were ranked top two in the nation for their age group.
Freshman Annaby Kanning also ski races competitively but she finds her thrill on the cross country trails rather than the downhill race course. Kanning started nordic skiing competitively at 11 years old when her parents saw a flyer and had her try it.
"I love be able to have experiences like meeting Olympians, going to cool places, and getting faster," Kanning said.
She is now a part Sandpoint Nordic Club's junior program where she trains and helps out with younger nordic skiers. For the competitive aspect of her career, Kanning trains and races with the Mt. Spokane team.
Kanning works hard to perfect her technique, training six days a week and either racing or training almost all weekends of winter. She also races a Junior National Qualifier (JNQ) every other weekend.
"The most challenging part is having a good race," Kanning said. "This means not only going fast, but having the right wax on your skis, feeling good, not falling, and having no faults in your equipment."
Her commitment and dedication to nordic skiing has earned her a spot at Nationals this year. This accomplishment is rare and very eminent for a nordic skier from a small town.
The Pacific Northwest Ski Association (PNSA) region takes the top 34 skiers to Nationals each year, so Kanning has proven to be among the top nordic skiers in the region.
"I am super excited and nervous about going to Nationals," Kanning said. "It's hard to believe."
Kanning will compete for Nationals March 3-11, and will continue training vigorously to prepare for it until then. With her success thus far, Kanning will continue to nordic ski competitively as long as she can.
"I would encourage other people to get involved in this sport because it really tough, but super rewarding and fun," Kanning said.
Sophomore Aiden Hazan took his snowboarding to a competitive level in sixth grade when he discovered his love for skateboarding, which he considers to be the gateway to his snowboarding career.
When Hazan placed third at his first ever snowboarding competition here in Sandpoint, he knew that he wanted to pursue it and it has been his main passion ever since.
"[My favorite part is] being able to be free and not have anyone tell me how or what I'm supposed to do," Hazan said.
In order for him to snowboard more, Hazan is dually enrolled at SHS, meaning he has some classes at the school and does others online. This system allows him to leave school everyday at 11:10 and head straight to Schweitzer to train.
"Whether I'm by myself or with other people, I [snowboard] every chance I can get," Hazan said.
Hazan primarily participates in slopestyle competition, which consists of rails, jumps and other terrain park features and is judged by originality and quality of tricks.
He usually competes from February through the rest of the winter, attending weekend competitions at nearby ski resorts.
"It can be challenging," Hazan said. "Being out there competing for yourself is way different than on a team."
If Hazan places well at upcoming regional events, he can qualify for Nationals in April, giving him the chance to compete with some of the highest ranking snowboarders around the U.S.
Being his main passion and something Hazan devotes much of his time to, he plans to continue his snowboarding career after he graduates.
"Snowboarding has given me an opportunity to make a lot of friends, meet new people, travel the Northwest, and just something to be dedicated to," Hazan said. "Without it, life would not be as great as it is now."

About the Writer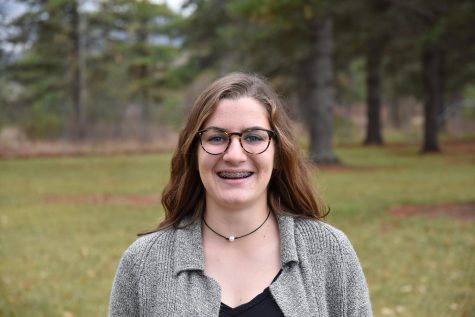 Jezza Hutto, Managing Editor
Jezza Hutto is a senior and it is her second year on staff. She is the managing editor.