FALL MOVIE PREVIEW
Hang on for a minute...we're trying to find some more stories you might like.
Fall is almost here and you know what that means? More great movies! Check out these new releases coming soon to a theater near you. 
A Star is Born
This film is adapted from the original A Star is Born, made in 1976 and directed by Frank Pierson. The new version, in theatres October 5, features major stars Bradley Cooper and Lady Gaga as it encompasses performance, romance and opportunity. Bradley Cooper acts as a successful, and conflicted singer who falls in love with an up and coming singer, Lady Gaga. Bradley Cooper directed the film himself and gives viewers insight on the highs and lows of being famous as the two performers pursue their musical dreams.
Venom
Another Marvel movie! However, this one is a Spider-Man spinoff and follows a reporter named Eddie Brock, played by Tom Hardy, who is unwillingly converted into his alter ego, Venom, after being a host to an alien parasite. The film comes out October 5 and is directed by Ruben Fleischer, who's other movies have proved to be both thrilling and action packed as well. When the reporter embraces his powers, the fighting begins and the true Marvel movie nature arises.
Bohemian Rhapsody
This film, in theaters November 2, follows and pays tribute to the career of the record breaking band, Queen. Specifically, the movie focuses on the extraordinary life of lead singer Freddie Mercury, played by Rami Malek. The film, directed by Bryan Singer, explores the uprising of the band and the techniques they used to become the global phenomenon that they once were.
A Simple Favor
This ambiguous thriller will keep you wanting to know more from beginning to end. A Simple Favor, in theaters September 14, features Anna Kendrick and Blake Lively as it follows a path of puzzles that will keep viewers guessing. After meeting at their children's school, one of the women go missing, the other is left to uncover secrets from her friend's past. Director Paul Feig gives the audience humor, suspense and drama— all in one film.
Creed II
This sequel, out in theaters November 24, follows the life of a world-class boxer leading up to a major match against Viktor Drago. Michael B. Jordan features as Adonis Creed and gives viewers a look into the pressure and expectations of being the son of Apollo Creed, as seen in the Rocky series. Similar to the first movie, Creed II shows viewers the pain, struggle and reward of being a professional athlete.
Serenity
This film, released October 19, is a dramatic thriller that is filled with violence, temptation and of course, moments of serenity. A fish boat captain, played by Matthew McConaughey, is tracked down by his ex-wife, played by Anne Hathaway, and many twisted events follow. McConaughey goes from fish boat captain to hit man very quickly, as he is asked to kill Hathaway's current husband. Director Steven Knight keeps viewers hooked with this intense mystery.
First Man
In First Man, directed by Damien Chazelle, Ryan Gosling takes on the major role of Neil Armstrong. The film is reenactment of the space mission, Apollo 11, on July 20, that led to the first people on the moon. It follows the personal, family and technological stress that the expedition caused for the astronauts.

About the Writer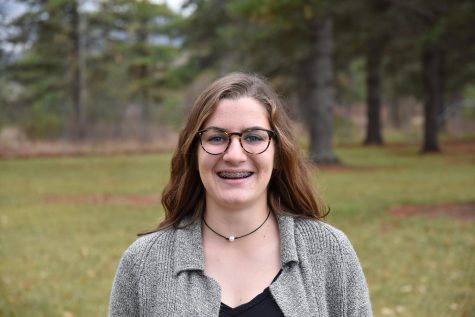 Jezza Hutto, Managing Editor
Jezza Hutto is a senior and it is her second year on staff. Here are some fun facts about Jezza.

What are you freakishly good at?

I'm freakishly...