Artists Storm Inktober
Inktober has taken over the world and SHS students are here for it.
Inktober was started in 2009 by Jake Parker, an American comics short-story creator, concept artist, illustrator, and animator. For him it was an interesting way to develop his inking abilities and foster positive drawing skills. It has since developed into a global challenge with many great and amateur artists taking on the challenge each year, and SHS students are not behind. Everyday for the month of October a one word prompt is given, and from there it is up to the artist to decide how they want to interpret and create a piece of art from it. Senior Craig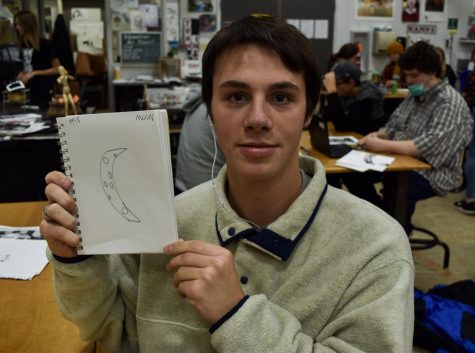 Sigmond finds inspiration to create a piece for Inktober with the help of his teacher Ezra Stafford who helps him "strive for greatness". Sigmond is creating an artistic moon modeled and inspired by how he imagines our moon.
Another student, Ocean Langley,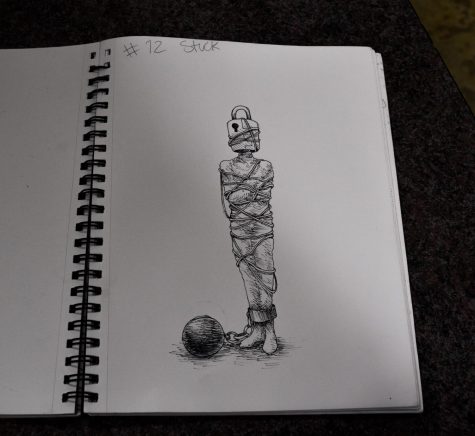 finds artistic creativity and says, "I like drawing scary stuff." His inspiration for haunting art not only shows who he is as an artist but fits nicely with the spooky month of October.
Inktoder not only helps artists get started on their creative journey but it gives them confidence to enter with many fellow artists creating art at the same time they are. Receiving submissions from all over the world the competition in 2016 started to require an official prompt list. The list helps artists tackle their creative block and find inspiration for their art.
Together artists all around the world find passion for art from Inktober and come together each day to show their artistic talents.