FINDING THE DRIVE TO PLAY
Student athletes commute in pursuit of more competition in their club sports career
Hang on for a minute...we're trying to find some more stories you might like.
When high school sports season is over, many athletes struggle to find an adequate club team to play with. Sandpoint offers high school age athletes very few adequate club programs, if any at all.
For the many students who would like to play collegiately, club season is a key part of the process. Along with the importance of playing year-round, athletes use club sports as a way to gain exposure and meet new coaches in order to help them in their recruitment.
The large lack of club sports leaves athletes from many sports unable to get the playing time and exposure necessary for recruitment. Because of this, there are multiple students who commute to play club sports.
"I decided to leave Sandpoint for club baseball because I wanted to play in college, and I needed to get more exposure to other talent and to get in front of college coaches," senior Trey Flint said. Flint has played in the Premier Club Baseball League in Spokane.
In Sandpoint, there are only club teams for volleyball, soccer, wrestling, and a baseball program available only in the summer. However for many, these local club teams are also insufficient.
"I needed more of a challenge and the Sandpoint club team didn't play in many competitive tournaments or leagues," senior Christian Dressel said.  "There was also not enough commitment from a lot of players for me."
Dressel played for Sandpoint Strikers FC and now commutes to Post Falls to play for a soccer club called Inferno.
Generally, ambitious student athletes have a similar view on Sandpoint club sports: not competitive enough, not taken seriously, and not providing proper exposure. These problems are a root cause of many athletes leaving Sandpoint during club season.
Those who want to play in college seek an intense, competitive environment, where coaches and players are working towards a common goal: to continue the athletes' careers in college.
"I play volleyball in Spokane because I wanted to go to larger and more competitive tournaments where I can get more college looks," freshman Gabby Hicks said. "And I was tired of some players not taking it seriously."
Club sports teams located in Coeur d'Alene, Post Falls, and Spokane seem to provide better opportunities for players better than Sandpoint teams can. Because these areas have larger populations, they tend to have a larger player selection, creating more talented teams. In result, clubs from these areas participate in bigger, more competitive tournaments.
Although the teams are helpful in gaining college exposure and providing a more seriously competitive environment, they can come with some obstacles as well.
"The hardest parts are the long drive and connecting with a new team," Hicks said.
SHS has close to twenty student athletes that travel to compete in club sports, most of which aspire to play collegiately. Of these athletes, ten of them are soccer players.
This number may be surprising to many because of Sandpoint's largest club program, Strikers FC, in which soccer players from ages six to eighteen can compete.
A few SHS athletes who want to play college soccer have moved on from Strikers to clubs in surrounding areas that they believe will be more beneficial.
"I [changed clubs] because Sandpoint Strikers was left with people who only played for fun, or for something to consume time," junior Kayla Inman said. "And the club wasn't giving me what I needed to succeed anymore."
Many athletes would rather play on local club teams so the next step for these programs may be making necessary changes to keep these ambitious athletes.
Some athletes and parents believe local clubs should take measures to help athletes who want to continue playing after high school.
"Sandpoint club teams should try to combine with teams from close by cities or towns to get more competitive players," Dressel said. "Because there are only a few athletes in Sandpoint that are constantly trying to get better at their sport and others are just half interested.
The implementation of some club sports for the high school age group would also draw in competitive athletes.
"If there was a club baseball team in Sandpoint that travelled and played a high level of competition, I would play on that team," Flint said.
A main cause may be a lack of serious athletes. Another weighing factor is the seclusion of a small town, causing teams to be restricted in their exposure opportunities.
With few serious athletes and a incompetent club sports environment, Sandpoint also does not appeal to many high level coaches. Many local club coaches are players' parents or were previously players themselves.
Despite the causes, one thing is clear: Competitive student athletes in Sandpoint are not happy about it and are making moves to surrounding clubs in order to lengthen their sports careers.
With uncommitted players, low end tournaments, a lack of proactive coaches, and often times a lack of teams at all, Sandpoint club programs are not providing many competitive athletes the opportunities that are needed to play collegiately.

About the Writer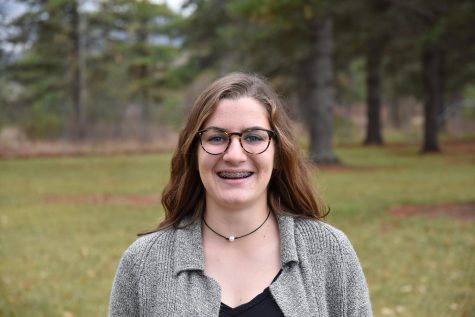 Jezza Hutto, Managing Editor
Jezza Hutto is a senior and it is her second year on staff. She is the managing editor.