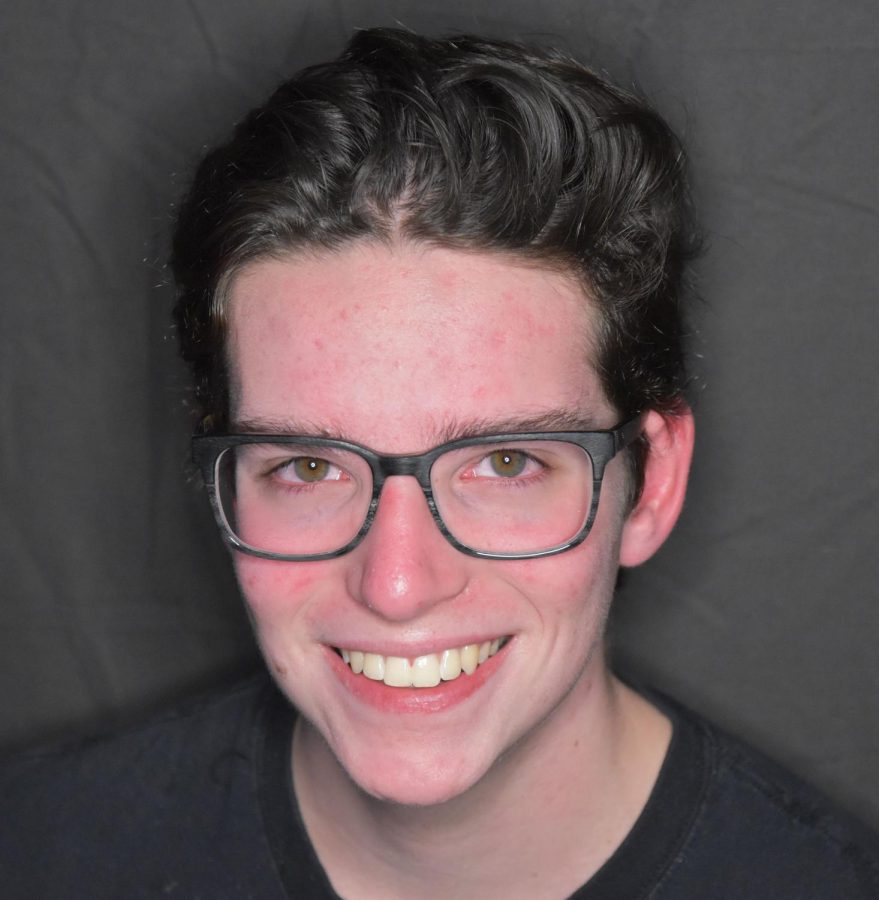 What takes up too much of your time?
Youtube takes up too much of my time. I watch one video and then I'll get stuck down a rabbit hole and keep clicking everything that is recommended. 
If you had to describe your life in one word, what would it be?
Crazy
What's the last movie you cried? 
Green Book. That was such a powerful movie, plus it had Viggo Vortensen in it, who lives in Sandpoint. #SandpointPride
Connor Bird, Radio & Podcast Managing Editor
Jan 01, 2021
Aug 16, 2020
May 05, 2020
Apr 12, 2020
Apr 09, 2020

EXTENDED SOFT CLOSURE

(Story/Media)

Mar 26, 2020

LITTLE ISSUES STAY-HOME ORDER

(Story)

Mar 23, 2020
Mar 19, 2020

PODCAST: CLOSING LPOSD

(Story)

Feb 27, 2020
Feb 26, 2020

1 MINUTE DEBATE: WAFFLES OR PANCAKES

(Story)

Feb 14, 2020

STARTER PACK: THE SKI BUMS

(Story)

Feb 01, 2020
Jan 14, 2020
Jan 07, 2020

COMBINING TWO INTO ONE

(Media)

Jan 01, 2020

GRADING FOR EQUITY

(Story/Media)

Dec 05, 2019

CP REVIEW: BLUEBIRD BAKERY

(Story)

Nov 26, 2019
Nov 14, 2019

GOOD FALL HUNTING

(Story)

Nov 11, 2019
Nov 07, 2019

RUNNING PAST RECORD

(Story)

Nov 03, 2019

CP REVIEW: JESUS IS KING

(Story/Media)

Oct 30, 2019
Oct 25, 2019
Oct 18, 2019
Oct 10, 2019
Oct 08, 2019

FOOTBALL RUN DOWN T-WOLVES

(Story)

Oct 03, 2019
Sep 27, 2019
Sep 20, 2019
Sep 07, 2019

SENIOR NIGHT LIGHTS

(Story/Media)

Jun 07, 2019
May 13, 2019

THE THRILL OF THE CATCH

(Story)

May 09, 2019

CPODCAST: TEACHER APPRECIATION DAY

(Story)

May 01, 2019

CPODCAST: DECLARATION DAY

(Story)

Apr 26, 2019

CPODCAST: MUHAMMAD FISH

(Media)

Apr 20, 2019

STUNTED SEASON

(Story/Media)

Apr 19, 2019

CPODCAST: SHAWN WOODWARD

(Story)

Apr 12, 2019

AS CLEAR AS A BELL

(Story)

Mar 07, 2019

ON THE RIGHT COURSE

(Story)

Feb 20, 2019

1 MINUTE DEBATE: PIE V. CAKE

(Story)

Feb 01, 2019

J. COLE "MIDDLE CHILD" REVIEW

(Story)

Jan 15, 2019

GIRL'S BASKETBALL BEATS MOSCOW

(Story)

Dec 23, 2018

ON THE HOUSE: CHRISTMAS EDITION

(Story)

Dec 19, 2018

CP INTERVIEW: MIKE SMITH

(Story)

Nov 27, 2018

2018 BOY'S BASKETBALL PREVIEW

(Story)

Nov 19, 2018

TRIBUTE TO THE TURKEY

(Story)

Nov 12, 2018

VETERAN'S DAY ASSEMBLY

(Story)

Nov 08, 2018
Nov 08, 2018
Oct 22, 2018

GIRL'S SOCCER PLACES AT STATE

(Story)

Oct 01, 2018
Sep 11, 2018

TESTING LIFE HACKS

(Story)

Sep 07, 2018

SPORTS PREVIEW: VARSITY FOOTBALL

(Story)