PROM-LEMATIC
Prom stirs unattainable expectations
Hang on for a minute...we're trying to find some more stories you might like.
Prom. Surely most people have heard of this absurd social construct that teenagers are expected to take part in. It's one of the most hyped up experiences of high school. There are movies whose focal point seems to be entirely dedicated to this very dance.
It is marked by some as the pinnacle of the high school experience.
Yet, from an outsider's perspective, it seems as if an unrealistic weight is set upon not only one night, but all the preparations leading up to it.
Not only does one have to deal with finding the perfect way to ask someone to prom, but also the financial stressors that come hand in hand with this high school dance.
As prom nears, imminent pressure builds for those hoping to ask a special someone. Gone are the days of simple gestures, rather, many feel the pressure to participate in elaborate "promposals."
Though these gestures seem like an intricate way to show someone you care, seniors like Jaydyn Engan feel that these grandiose acts can lose their meaningfulness if not done with caution.
"I think elaborate promposals are cute if they have a personal message or a cute inside meaning to them…However, I think a more personalized approach to the showy promposals are cute and really distinguish them from the next trending prom video," Engan said.
"Having it be over the top, with lots of different parts is too much, however I do think that having it be special is important, as you are a senior at prom only once in your life. They can be cute if there is meaning behind it, and [if it] is simplistic in nature." Senior Dutton Rogers said.
Moreover, the price of participating in prom grows more astronomical year after year. According to an article written by USA Today, teens spend an average of more than $600 on prom expenses.
Is this spending really a surprise though, considering all the pressure teens face to attain the perfect prom experience?
"I think prom can get expensive real fast between all the preconceived expectations. But, it's all up to you and what you want for that night… Just make sure it's what you want and not what's expected of you." Engan said.
"You do you. Be yourself at prom, and don't force your own character into a different mold that "fits" into prom. If financial stresses are such that you can't afford a tux, or go out to dinner, then don't!" Rogers said.
"Do what works for you, and what you will have the most fun with."
Between an American culture that idolizes prom as the end all be all of the ultimate high school experience and expectations set so impossibly high, is it really attainable for one night to be projected as the paramount of all of high school?

About the Writer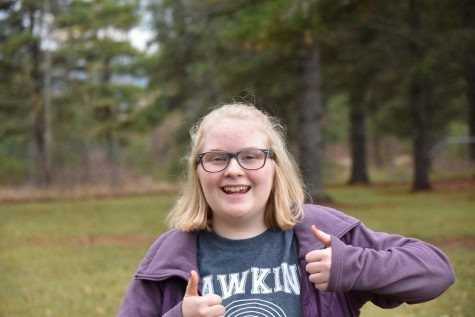 Corinne Capodagli, Editor-in-Chief
Corinne Capodagli is a senior and it is her second year on staff. She is the Editor-in-Chief.