KICKING OFF 4H
Students prepare for the upcoming 4H season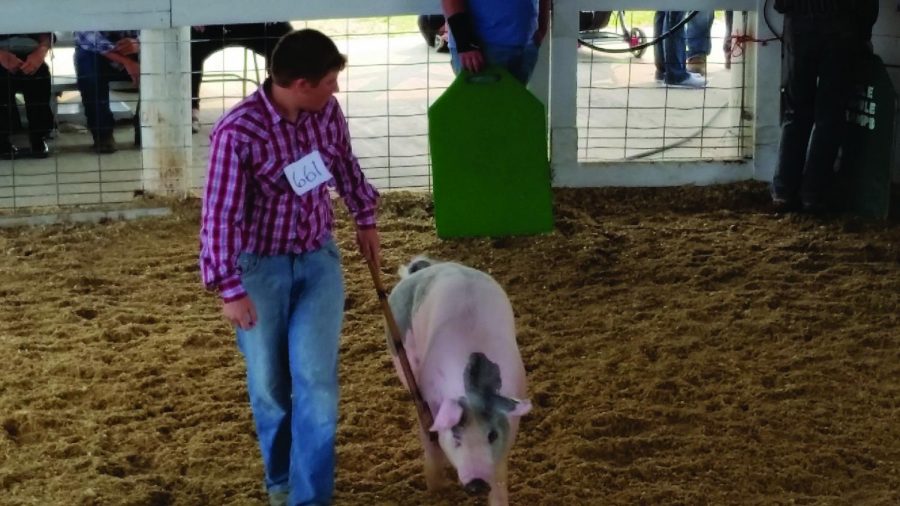 The 4H season is right around the corner and there is a lot of preparation goes into raising and training an animal.
For many at Sandpoint High School, they must build pens, clean the pens, create a surplus of food and other actions involving to the animal being raised. However for many participants it means making new bonds with the animals and learning valuable life lessons.
Senior Liam Parnell has been a part the 4H for 10 years, and he is the current vice president of the Golden Grouse district in Bonner County. He has raised animals, such as goats, meat rabbits and market hogs. This year will be his second year raising market steer. There is many requirements when raising an animal, especially market animals.
"When you are raising a market animal, you are constantly monitoring their feed," Parnell said. "You have to know what you are putting into them."
Parnell believes that being in 4H and raising an animal is very fun and teaches him a lot of life lessons along with good time and money management.
Sophomore Emily Rainey has specifically focused on raising market beef and beef breeding. In the nine years that she has been doing it she has developed a keen eye for picking out the healthiest animal of the litter.
There are many specific things one must look for when picking out a cow to raise.
"You have to look for a straight back, you want all their feet to be facing the same way," Rainey said. "You don't want them to be pigeon toed or bow legged, when their knees are in."
These are key factors when picking an animal because participants and buyers don't want to have altercations with their health. They want to receive a high grade in quality and meat from the judges to make the most profit from the animal.
"It's a good way to make money college," Rainey said.
As for Freshman Chandler Kees, this will be his fourth year raising pigs. He explained that when you picking a pig you want to make sure they are healthy, meaning they walk fine and don't have any hernias. The pen also has to be sanitized and make sure there is plenty of food.
"It's a fun experience and hasn't been bad for me. It's also another way for me to hang out with my friends," Kees said.
Despite if you are a student or mentor the main purpose of 4H is to be able to complete multiple hands on experiences while learning the basic necessities when caring for an animal as it is a living thing too.
About the Contributor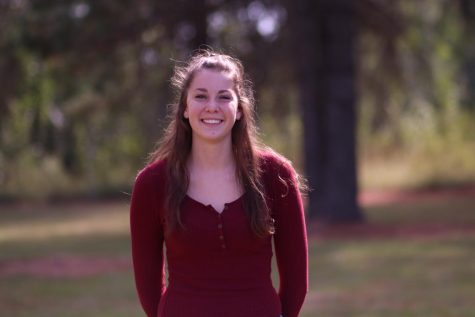 Grace Hicks, Web Staff
Grace Hicks is a junior and it is her first year on staff. She is part of the web staff.