SKIING TO SUCCESS
Skiing for sometime, Morgan Wohllaib trains three to four times a week be a competitive ski racer.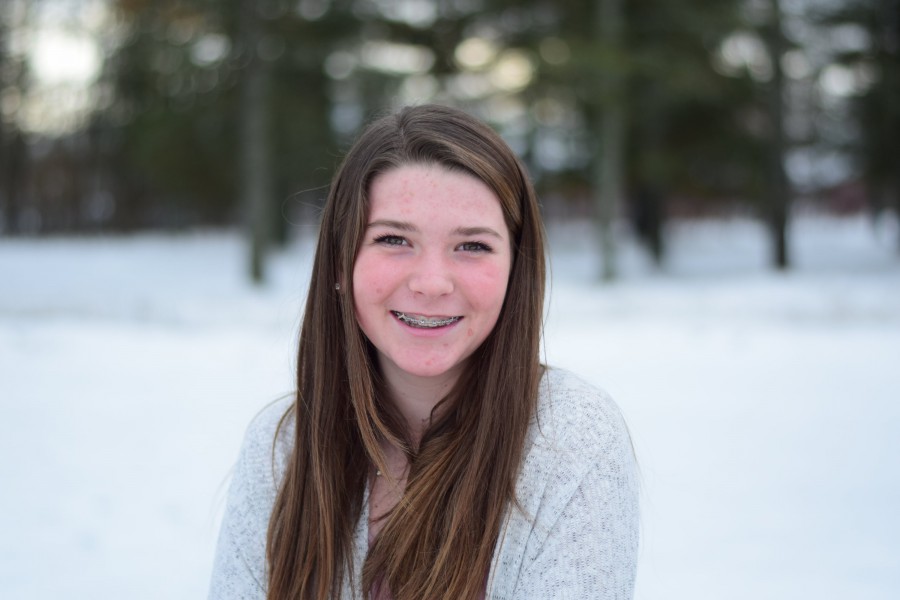 Caroline Suppiger
An avid ski racer since first grade, Morgan Wohllaib continues to compete at a high level among other athletes in the inland northwest.
Wohllaib skies for SARS, Schweitzer Alpine Racing School, and travels all over the northwest to compete in Slalom, Giant Slalom, Super G, and Downhill races. In fact, Wohllaib and her team raced at Mt. Spokane January 23-25 where she qualified for Junior Olympics which will be held at Mammoth Mountain in northern California. Her best result was fourth in Slalom on Saturday.
Ski racers compete against other racers on a timed course. A course is set by coaches and athletes inspect the courses and memorize the twists and turns before their start time. One athlete runs through the course at a time and is timed electronically. The athlete with the highest added time of two runs wins the race.
Wohllaib trains three to four days a week in order to stay competitive. Alpine ski racing is a demanding sport and requires a lot of equipment for one person.
"I have three different pairs of skis, two pairs of poles, a speedsuit, two helmets, and shin guards," Wohllaib said in regards to her equipment.
Each race has different turning radius's, slalom having the smallest turns and downhill with the largest. Slalom races require shin guards and pole guards because most racers hit the gates down in order to ski through the course the fastest. Because the turn radiuses are different sizes for each race, different lengths of skis are required for each event.
"Slalom is my favorite event because it is quick tempo and more fun because you get to hit gates down," Wohllaib said.
Having to train three or four times a week to stay competitive, Wohllaib has to miss quite a bit of school. She says that it is difficult because she misses so much school, but most teachers put assignments online which really helps her stay caught up.
"Because I was racing and training so much, I only attended eight days of school in the month of December," Wohllaib said.
Many competitive ski racers go on to compete in college programs after high school. Wohllaib isn't making any decisions yet but she is planning on continuing to race and reevaluating whether she wants to pursue it through college when it gets closer.
Overall, Wohllaib really enjoys ski racing even though it is very demanding on her academics, and a difficult sport to commit to. Her favorite part of the sport is that she gets to meet many other athletes with the same passions as herself and has made many friends in the process.
About the Contributor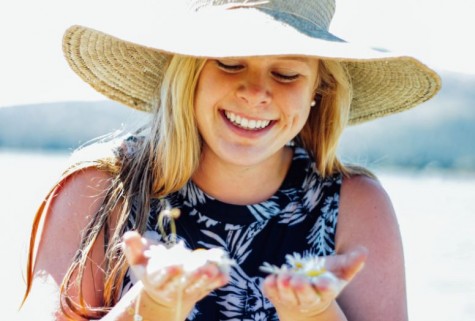 Caroline Suppiger, Lifestyles Editor
Caroline Suppiger is a senior and is Lifestyles Editor. She is a varsity soccer and varsity tennis player and coaches ski racing at Schweitzer Mountain...