ATHLETE PROFILES: ANNA MITTON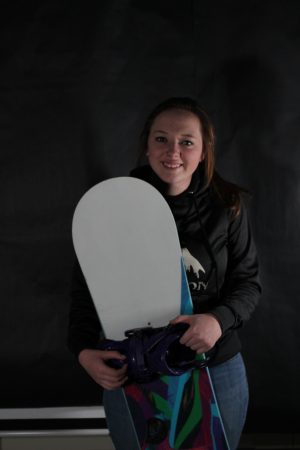 Who introduced you to snowboarding? 
I was introduced to snowboarding by my friend Logan Sanborn. Logan said I should try snowboarding, and from there on I've been in love with it.
Who is a skier or snowboarder that has influenced you the most? 
My boyfriend, Cole Hooper. He's a skier.
What is your favorite thing about snowboarding? 
I love how powerful it makes me feel and how much fun it is.