STUDENTS ON A MISSION
Three students served communities on mission trips. Here are their stories.
Hang on for a minute...we're trying to find some more stories you might like.
On July 9th, Senior Cody Johnson, along with a team of 6 fellow students from North Summit church and the Baptist church, flew 15 hours to the stunning Prague in the Czech Republic, where they would spend over two weeks. These two churches collaborate with one another on this annual mission trip to the Czech Republic to minister to the residents through an English camp for kids.
He explained that the Czech Republic is a very Atheistic and Agnostic country. The Czech Republic holds the highest majority of people that do not identify with any religion which was disheartening for Johnson to learn.
"What inspired me to go on this trip was just wanting to travel and see different cultures and see how people react in different cultures and environments", Johnson said.
Johnson enjoyed "seeing all the old sights in Prague" and "hanging out with the Czech kids that we met there and hearing all their fun stories that they have." Another one of Johnson's favorite memories from the trip was preparing skits to perform, just to make people laugh.
"Because you just spent a whole week hanging out with these kids, having to leave was really hard." Johnson said.
What made the biggest impact on Johnson over the trip, was learning to have patience.
"We had five days to teach English to the students in Czech Republic in grades 1-5." Johnson said. "It was hard to talk to them when they [the Czech students] don't speak English as well as you."
Wanting to leave some insight for people that are considering going out of the country, he said, "I would encourage people to travel and experience different people because when you travel you get a whole new mindset on how these people live and how they do their everyday life."
Junior Jaden Dumars' had an exciting opportunity this past summer that lead him to the continent of Africa. On July 8th, Dumars and his younger brother trekked to the small country of Swaziland to serve alongside their aunt and uncle with The Luke Commission, a mission that provides healthcare to residents in rural communities. Dumars was given the opportunity to distribute medicine to rural villages and make connections with the people he met along the way.
"There was this one little girl. She was albino and I gave her some sunscreen because her skin hurts a lot."
Dumars was in Swaziland for almost a month engaging in outreaches, farming, and other projects to make a difference in the lives the Swazi people he encountered. His favorite aspect of this experience was being able to make connections and build friendships with the employees at The Luke Commissions campus.
"I would totally encourage other people to go [to Swaziland] because it gives you a different perspective on life. It's not anything you can really comprehend until you see it. It's such an uplifting experience." Dumars' said.
He was amazed with how humble and grateful the people he met were. Seeing the intense poverty that Swazi people are burdened with everyday impacted Dumars' perspective on life.
"I think for me, the biggest thing I learned was not to be so caught up in my life and complain about stuff that I have."
Cramped in a 12 passenger van for two days, Freshman Kaylee Brackett was on her way to San Francisco, California. Little did she know, her experience would be life changing.
Brackett said that her motivation for going on the trip was "wanting to become closer to people and see the different environments."
Brackett, with her team from Sandpoint, Idaho and the Dalles, Oregon area, helped to intervene in the lives of the residents in San Francisco, alongside an organization called San Francisco City Impact.
She was amazed at the amount of homeless people that lined the streets of the Tenderloin, a district containing 37,000 homeless within 1 square mile.
The team volunteered at a Rescue Mission where hot meals were given out to the homeless every single day.
"We did street ministry where we got to go talk to people on the streets, hand them food, and have conversations with them, and the people were super nice." Brackett says, "I  was able to go into the medical center and see how it operates."
Brackett describes the biggest impact that the trip had on her life when she says, "I don't have to be scared to talk to somebody, even if I don't know them."
Some of her favorite memories from the traveling were being able to stop at an alpaca farm, Pier 39, and Crater Lake along the way. Brackett also enjoyed building stronger relationships with the team members through the hard work,  fun times, and the growth of each student that stepped outside of their comfort zones, including herself.

About the Writer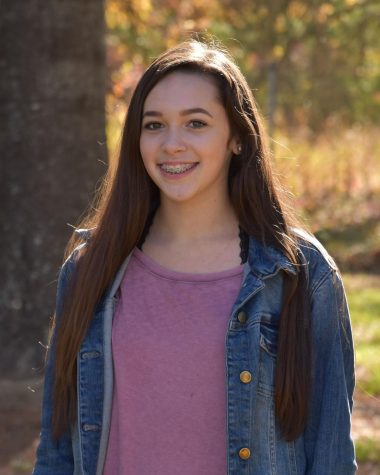 Molly Balison, Web Staff
Molly Balison is a sophomore and it is her first year on staff. Here are some fun facts about Molly.

If you had to describe your life in one word, what...