CULTURE SHOCK
Do the cliques of SHS create boundaries or foster social growth?
Hang on for a minute...we're trying to find some more stories you might like.
Freshman Aubrey Parton is excited to find her place in the novel social network of SHS.
"If people don't look at me as a sports person, then I don't have to be, but if people are going to put me in the athlete group, then that's going to be me, I guess," Parton said.
Other people's perceptions can indeed prophesize the identity one will assume in high school. However, these impressions can often be inaccurate or negative, further polarizing respective groups.
"I feel like EMADs are [perceived as if] we think higher of ourselves than others, but we really don't," senior football player Julian Barajas said. "We just do what we want and don't really care what other people think."
Each group — from EMADs to cross country, from math club to band, and from drama to student council — draws different impressions and judgements from the rest of the student body.
"I would say half of the school really enjoys seeing us on stage, but there is that part of the school that thinks we're over the top or really nerdy," stage manager Skyra Schendel said of the drama department's perception.
Are these elements of community, separation, inclusion and exclusion detrimental to the social health of growing individuals? Or are they the natural course of teenage relationships, healthy for young people discovering their niche?
Junior soccer player Julian Reichold agrees with the latter.
"I think the school [subcultures] are good, no doubt," Reichold said. "I'm glad everyone has their own clique."
He explained that though the majority of his friends are fellow athletes, he doesn't feel restricted by any social boundaries from befriending people from other cliques.
"I can be friends with pretty much anyone in any group, so I think that's pretty nice," Reichold said.
Barajas said that his social circle mainly consists of fellow EMADs, but he's not against expanding his social boundaries.
"[Other people] are usually in their own group already and I'm in my group, but if we cross paths, then we can totally be friends," Barajas said. "[Cliques] are definitely natural."
Schendel, however, thinks that high school groups can be restricting.
"I definitely feel like [these cliques] are subconsciously limiting. I think it's something we put on ourselves, not something that society or other people in the group put on us," she said.
Not only do subconscious boundaries polarize groups, but the varying amounts of attention they garner do as well.
Oftentimes, athletic groups receive the most hype from the community, leaving smaller subcultures marginalized.
"It doesn't irritate me that sports are such a big deal, it just irritates me that theater isn't as much of a big deal," Schendel said.
This sport-centric culture is nothing new: Alumnus and sociology teacher Scott Fitchett described his time as a Bulldog as an era of school culture that was defined by athletic success.
"Sports and Sandpoint High School were synonymous when I was attending in the early 2000's," Fitchett said. "It was a time where the excellence of the school rode on athletic success, and that was pretty much it."
Like the students that it consists of, the social culture of the school is anything but static. It is relative to the students that mold it, and can shift from year to year.
Fitchett explained that in his day, the groups were separated more conversely, but into less siphons than today.
"I would say that it was more polar: jocks or nerds," he said. "Now, I think with the advent of social media and the emphasis on individualism in American culture, I would say it's tougher to be someone who is recognized by others as belonging to a specific group."
Fitchett described the cliques that distinguish a high school's social structure to be natural and inevitable.
"Our brains are designed to categorize, so [we're] going to look at people and put them into different groups," he said.
He likened judgement to a file cabinet: everyone naturally files people in separate drawers, but the ultimate responsibility is deciding what to write on the outside of each file.
"What we're in charge of is not to eliminate [judgement] because that's impossible, but to make sure that the labels we're putting on groups don't have detrimental connotations," Fitchett said.
Counselor Matthew Staheli also qualified the merit of cliques, but emphasized the importance of diversity. To him, diveristy is the key to a healthy social ecosystem.
"I think subcultures can be very healthy, or very unhealthy. It depends on how other student groups include or exclude people because of group differences," Staheli said.
"Having a diverse population of students is imperative for people to see other perspectives and points of view. I think embracing people's differences is one of our best ways to expand our view of the world."

About the Writer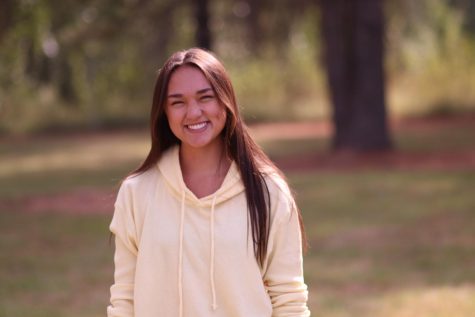 McCalee Cain, Editor-in-Chief
McCalee Cain is a senior and it is her third year on staff. She is the Editor-in-Chief.