MEEKS EATS: BACK TO SCHOOL BREAKFAST
Quick and easy breakfast ideas to start off your morning right
Hang on for a minute...we're trying to find some more stories you might like.
The beginning of school has arrived, along with the rushed mornings that tend to skimp out on a good, hearty breakfast. Hot oatmeal or cereal is a go to for the majority of high school students, and while these choices are healthy, they do not jump start the day, and most students are hungry by 9:00. In this edition of Meek's Eats, learn how to make these yummy and quick recipes that will be sure to satisfy your hunger. When you try out these recipes, make sure to tag @shscedarpost on twitter or @cedarpost on Instagram so you can be featured on our account!
1. GREEK GO-GURT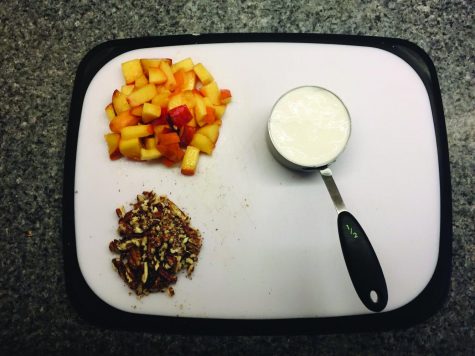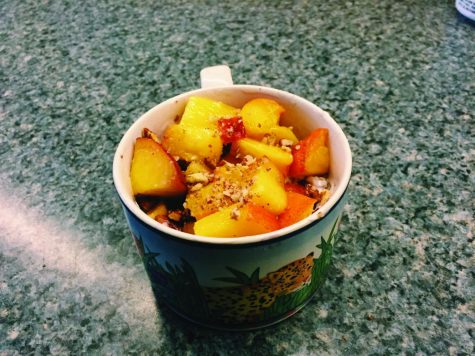 Ingredients
1 cup Greek yogurt (vanilla, honey or plain)
1 peach, chopped
3 tablespoons almonds, chopped
1 tablespoon brown sugar
Directions
Microwave almonds for one minute, or until lightly toasted
Mix the peach and brown sugar together, set aside
Place peach mixture over yogurt, add almonds
You're done, enjoy!
2. QUICK QUICHE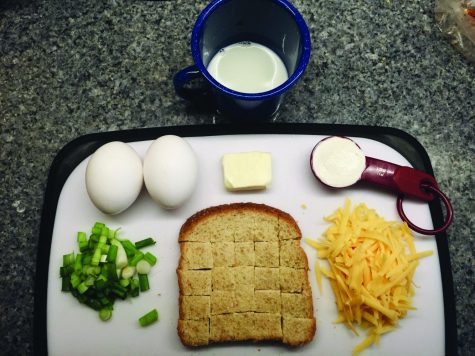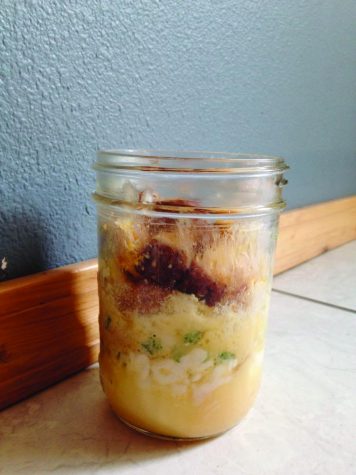 Ingredients 
1 teaspoon butter
2 eggs
3 tablespoon milk
1 tablespoon cream cheese
½ tablespoon scallions
1 slice of bread
4 tablespoons Grated cheese
Directions
Microwave butter in mug for 15-20 seconds
Add eggs and milk to the mug, whisk together.
Add cream cheese, chives, ham, 2 tablespoons of grated cheese and bread into the bowl, mix slowly
Add the remaining cheese to the top
Cover your mug with a wet paper towel and microwave for 1-2 minutes.
3. SMOOTHIE BOWL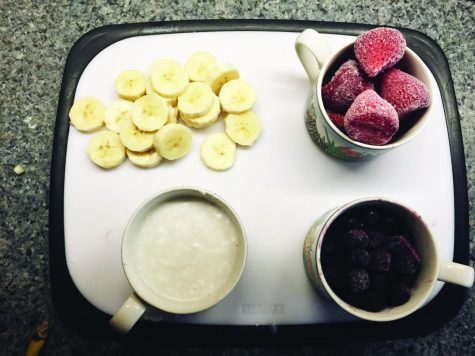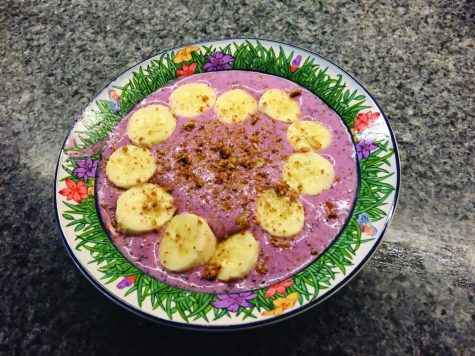 Ingredients 
1 banana, chopped
1 cup strawberries (can be frozen)
1 cup blueberries ( you can also use huckleberries if you want-just as good!)
1 cup coconut milk
Directions 
Blend all the fruit together in a blender.
You can use toppings as desired-crushed nuts are always good, additional fruit, pumpkin seeds or even some agave nectar.
You're done, enjoy!