MUSIC: THE UNIVERSAL LANGUAGE
Meet Miriam Schild, a foreign exchange student from Germany that is in band.
Hang on for a minute...we're trying to find some more stories you might like.
Miriam Schild is one of the foreign exchange students here at Sandpoint High School this year; she is also a member of the school's Symphonic Band. 
This band, being the highest level, and also counting as an honors class, is fairly impressive for a foreign exchange student to be in. So it's interesting to see how the band here compares to her band in Germany.  
"I play in an Orchestra at school and it's more like a club, we meet once a week," Schild shared, describing how having band every other day here at SHS is much different in comparison to the music classes she takes at her own school in Germany.
Schild also plays in another completely separate band, "In our village there's a band, there are more wind instruments [than there are at school], we meet more often, and it's a lot of fun too." She compares that band to the one here in Sandpoint High School more closely.
Schild has been playing the flute for 5 years now, starting back in 2013.
It's expected for people to wonder how different these kinds of classes and their directors are back in Germany, Schild says: "In the school, [the director] is really weird, he thinks music is the most important thing, no one can tell if he's serious or not. He also always compares everything to food, which is a lot like Mr. Gordon."
Is the highest level band here at SHS any more difficult or easier than in Germany? Schild said, "The one at home at my school [is the hardest], because I'm the only first flute, because it's an orchestra and the rest of the players are string instruments, I have a solo every performance, but it's really fun."
Finally, Schild shared what her favorite thing is about the band at SHS, "Band is always fun. Always different, I can't really pick just one thing that's happened."
Though Germany seems so far away, and their language may seem daunting and difficult for us  to understand, the language of music can be spoken throughout the world and serve as a way to really get to know someone.

About the Writer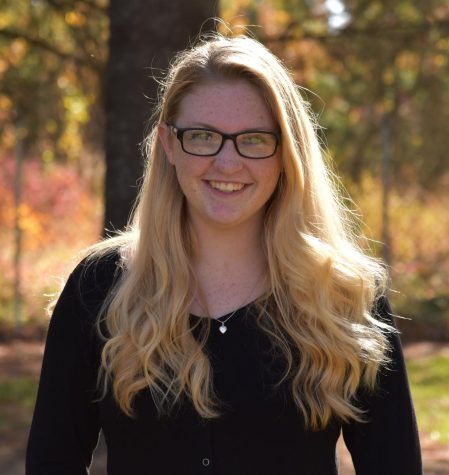 Rebekah Nelson, Web Staff
Rebekah Nelson is a junior and it is her first year on staff. Here are some fun facts about Rebekah.

What takes up too much of your time?

Figuring...