HÖLLVIKEN HYPEBEAST
Swedish exchange student, Anton Morau, brings his fashion sense to Sandpoint.
"
In my city it's a trend that everybody dresses nicely. We don't really dress in sweatpants, it's kinda weird if you do that and you're seen as lazy."
— Anton Morau
Swedish foreign exchange student Anton Morau may be the most fashionable person at Sandpoint High School. Morau's style is inspired by fashion-forward people who title themselves as hypebeasts.
"Hypebeast is where you follow the latest trends in terms of clothing, thats hype, it includes sneakers and clothes," Morau said, who was surrounded by this lifestyles from a young age and now pursues this hype in his daily life.
Born and raised in Höllviken, Sweden, Morau has dressed well from his youth, and was constantly surrounded by trending fashion and fancy clothing. This high end foreign fashion is seen in Morau's daily life by his unique outfits, as compared to the US style.
Morau loves to present himself and stay ahead of the trends. In order to do this, he is constantly looking for ways that he can upgrade his wardrobe.
"In my city it's a trend that everybody dresses nicely. We don't really dress in sweatpants, it's kinda weird if you do that and you're seen as lazy," Morau said.
One way to find clothing and footwear inspiration for Morau is by watching Youtubers such as Blake Linder and Ari Petrou, both being known as hypebeasts. These hypebeasts are resellers, meaning they purchase large amounts of streetwear clothing and then resell it to turn a profit. Morau was motivated to buy and resell so that he could make money which would be put towards buying more clothes.
Upon learning about the drop or release process of shoes, and that there was no need to spend $2000 on a pair of Yeezys, Morau was hooked.
"I researched and watched a lot of videos on how to cop Yeezys and then I sat for hours trying to get the shoes, and first off I didn't get them," stated Morau.
Because the drop process of the Yeezys is so competitive, Morau was not successful in buying shoes at the release until his third time around.
When talking to a local business owner in Sweden, Morau was linked to a few reselling websites. Sites like Stock X, act as the middle man between buyers and sellers, where the shoes are inspected and sold at the highest price.
After mastering the task of buying and reselling, Morau shared his wisdom with his friends and slowly reselling has become more popular in Sweden.
"I got a few of my friends connected on how they should do it, so now more and more people are starting to resell. In the beginning I was one of the first in my friend group," Morau said, regarding the process of buying and selling.
After selling, Morau is able to spend his earned money on hypebeast clothing brands such as Off-White, Supreme, Philipp Plein and Kenzo.
Morau has brought his high fashion standards and selling techniques to the Sandpoint High School community and has already influenced students with his progressive style and ideas.
About the Contributor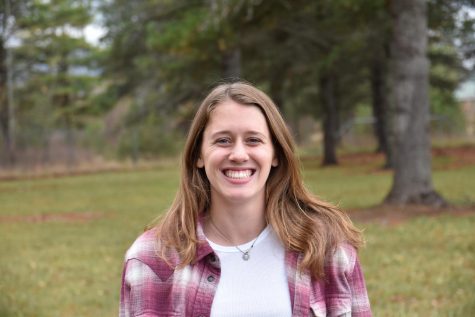 Addi House, Lifestyles Editor
Addi House is a senior and it is her second year on staff. Here are some fun facts about Addi.

What's the last movie you cried at?

After I had...