CP Review: Local Burgers
CP Staffers John Keegan and Jake Oliver adventure to find the best burger in Sandpoint
Deciding on a place to eat in Sandpoint can be difficult, especially when there are so many styles and restaurants to choose from. Last month, we put out a poll on Schoology asking for people to list their favorite places to order burgers. These past couple weeks, we have tried the burgers at the top three restaurants with the most responses, and we will be comparing the pros and cons of each burger (as well as the dining experience of each restaurant) in this article. The top responses in the poll were Mickduff's, Sweet Lou's, and Burger Dock, and each was very very good, but if we had to rank them, this is the order that we would put them in:
3rd: Mickduff's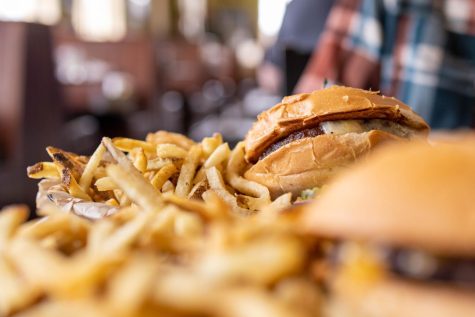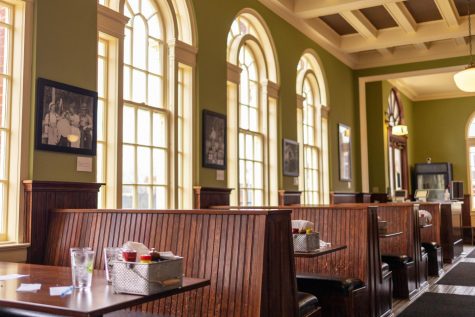 When we went to Mickduff's Brewing Company, we both ordered the classic burger, which was truly old school with your typical lettuce, tomato, onions, ketchup, and mustard. We thought that the burger was well above average, with a juicy flavor that was better than most around.  The toppings really added to the flavor, although the taste of the meat was good by itself as well.  The ketchup complimented the fries very well for an overall quality experience.  The ambiance was enjoyable, with the light murmur of voices, and the historical library setting. Overall, this was a good experience, and it is important to mention that Mickduffs had the most affordable meals. However, there was nothing "super special" about the experience that made it obviously more attractive than the other top rated burgers, which is why we ranked it last of the three.
2nd: Sweet Lou's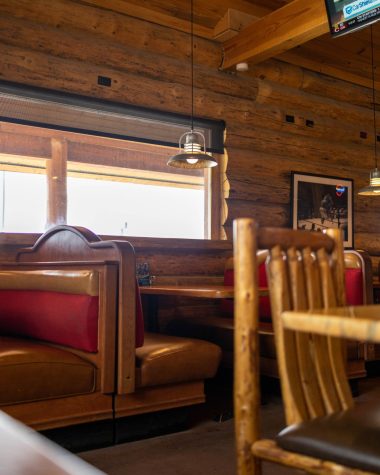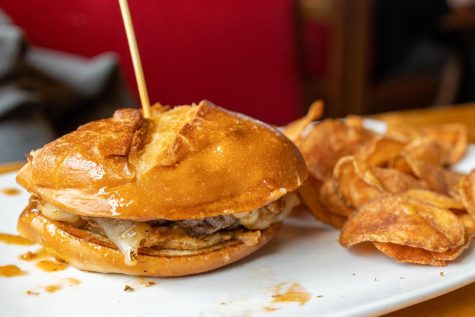 We ordered two different burgers from Sweet Lou's and both were memorable. First, the 60/40 which, again, was the classic style with everyone's favorite (although basic) toppings, along with a ground beef patty and bacon. Second was the Western burger, which is a local favorite, with a ground steak patty topped with onion rings, jack cheese, and barbecue pulled pork. This burger was amazing with so much barbecue sauce and burger juice that the first bite poured onto the plate. Both burgers had an amazing smokey taste and were cooked to perfection. The flavors complimented each other very well, making them some of the best burgers that we've ever tasted.  Expect to wash your hands after devouring this work of art. The fries were nothing special except that the ketchup was very sweet which tasted really good with the crispy potatoes. All these things came together to make this amazing 
1st: Burger Dock
When we showed up to try out Burger Dock, the ambiance, location, and music all set the mood for the diner/beach house feel that Burger Dock is so known for. The service was equally on par with the setting which in itself made for a five star experience. The meal was definitely the highlight of the visit, with the famous fries and unorthodox cheeseburgers.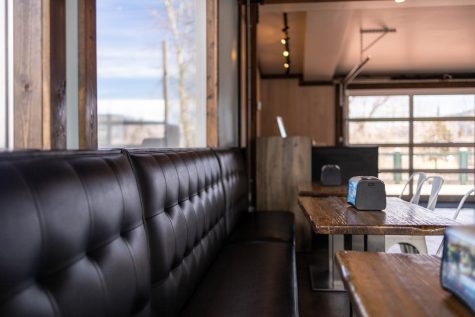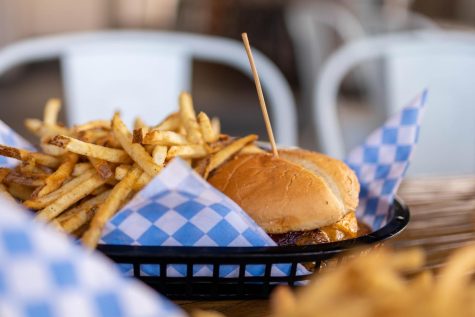 We tasted both the Old Tin Can and the Sticky. The first bite was amazing, and it was clear from the start that this was going to win the title, "Cedar Post's Certified Best Burger". The Old Tin can was a more basic burger, but it is really good for what it was. The bun was softer than the other two locations, but overall it was a really simple, good tasting burger. The "Sticky burger" was definitely different, with a Wood's meat sausage and beef patty topped with cheddar cheese, grilled onions, and peanut butter. Do not fear, this is one of the best combinations of flavor out there. The salty peanut butter complimented the sausage in the patty, while the beef mixed well with the cheese, making for a perfectly blended taste that literally melts in your mouth.  The fries were seasoned with the burger docks famous blend which truly gives them an edge over the other fries we tested. Burger Dock is also very well known for their fry sauce, and there is a reason for that. It almost feels like it was made to go with their fries. Having a meal at Burger Dock with all these aspects really pulls Burger Dock into first place, and its downtown location makes it easy to access if you are in town.
Overall, each of the burgers were expertly crafted, and it was really hard to rank them like this. To be clear, each burger could easily hold their own, and they all had excellent dining experiences, but for us, Burger Dock just barely edged ahead. So, next time you are trying to decide where to eat in Sandpoint, take all of these places into consideration, because they will not let you down!
About the Contributors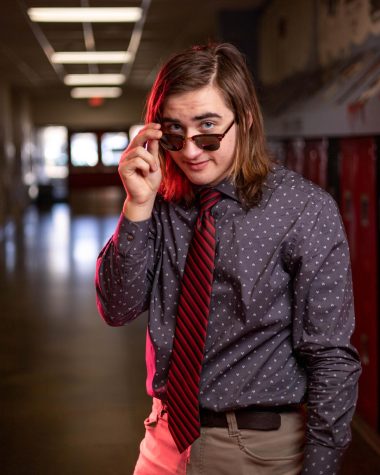 John Keegan, Photo Editor
What is a catchphrase you always use?

Big dog

If you could only eat one food for the rest of your life what would it be? 

I would probably eat...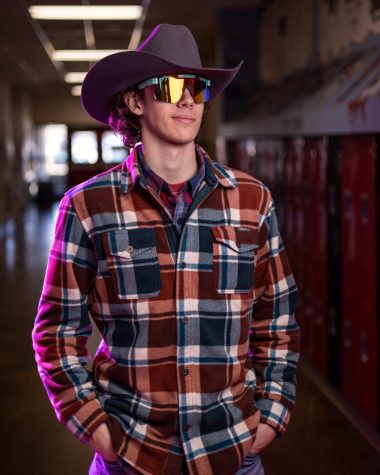 Jake Oliver, Air Photo/Video Editor
What is a catchphrase you always use?

Better to ask for forgiveness than permission

If you could be any color crayon what would you be and why? 

Blue...