CUSTOM IDEA, CUSTOM WEAR
CTE Teacher, Nayla Morton, has acquired a screen printer with hopes of benefitting SHS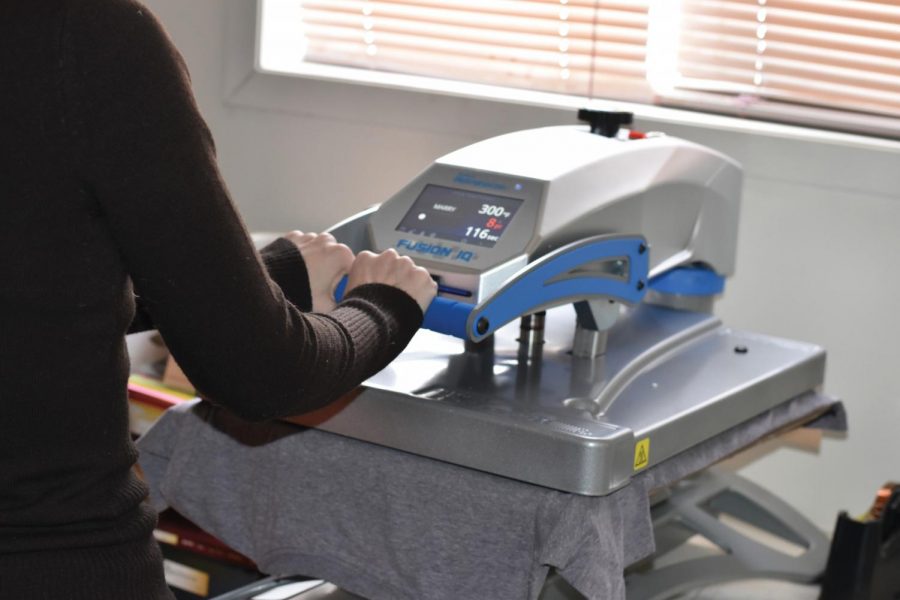 When it comes to school events and programs, t-shirts are a pronounced factor, but with this comes a cost.
Sandpoint High School teacher, Nayla Morton, recently acquired a screen printer in the name  of the high school, with the main hope of producing school clubs and event shirts so that typical commercial spent money can be recycled through school programs for their benefit.
Driving this purchase are the extremely high fees that apparel brings to the school's clubs and other extracurriculars. "SHS activities spend over $20,000 on apparel alone, I would estimate" says Morton, a high number at that.
With this decision, Morton ultimately kept CTE programs in mind, as she plays a strong role within the entity, and personally deals with struggles in low funding and high price tags for participation within these types of programs. These extensive costs come about due to far travel distances, creating a demand for profit, which is where this investment comes into play.
With this addition, "the prior costs of apparel printing, typically handed out to other companies, could be returned to the school in the form of grants for all CTE programs," Morton hopes.
Jacob Stark,  the first of the club advisors to order shirts through this new program was not surprised at the low cost difference.  "No matter how high the cost I'd much rather order it in-house but it is costing about the same amount as other companies, around $600 for all my Welding II and III guys," he says.
Unfortunately, to many's dismay, this choice doesn't decrease the hefty price tag on customized apparel.
But, "With the addition of the printer, a sort of closed circuit benefiting Sandpoint High was made," Stark explains. Ultimately this investment allows money that would typically be spent at other commercial corporations to be recycled through SHS itself.
This purchase is beneficial beyond school based curriculars as well, for those who are interested on taking up the opportunity. Morton has allowed use of the printer to the general public of SHS with few requirements: "as long as it's school appropriate, it can be printed, it just has to be in a printable format, and a fee must be paid," says Morton.
As a member of William Love's graphic design class, Anton Morau, a senior foreign exchange student interested in fashion, learned of the possibility of printing his own designs for students to wear. "I plan to start my own brand this summer, but I am wanting to try to do a more affordable version through the highschool itself." says Morau.
Morau has since been dedicating his time to design a piece that has his own personal aura within it, but also has a bit of a Sandpoint touch as well.
Once things get rolling, Morton plans that eventually the demand will be beyond what she can produce alone. "I'll need help making all these shirts because it will take time, so I'm hoping that it's more of a school process versus doing everything myself," Morton says.
About the Contributor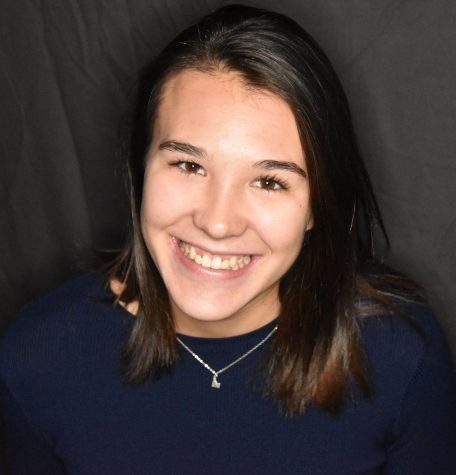 Shea Kilpatrick, Senior Managing Editor
What's the last movie you cried? 

The last movie I cried at was Someone Great… and I've watched it 4 times. BEST movie ever.

What would be...