Costume Ideas
A collection of innovative and creative halloween costumes
Ham:
This one's a Halloween classic. Right alongside the ghosts and ghouls, you can expect to see at least one plump and voluptuous chunk of ham at every costume party. With a cardboard base and some paper mache, it's not hard to get a satisfying result if you're going for homemade. Cutting out arm holes is optional, but it can be immersion-breaking, so it's not recommended if you really want to feel like a ham.
Chhota bheem:
Now's the time to shine if you've ever found yourself wishing you could be a strong little Indian boy. Chhota Bheem is a beloved Indian cartoon series, popular among the students of Sandpoint Highschool. This cosplay is possible by just wearing Bheem's outfit and accessories, but in order to withstand the harsh chills of Halloween night, it's recommended to purchase the fabric costume online.
Bosnia and Herzegovina:
Unlike France or the United Kingdom, this is a country home to genuine people, and deserves some representation. If wearing the Bosnia and Herzegovina flag isn't enough, you may consider going the full mile and strapping on a cutout of the entire country. Michael J. Murphy, the U.S. ambassador to Bosnia and Herzegovina, may even send you a personal postcard (not a promise.)
Sour Cream Spilled on the Floor with Green Dots:
There's no better way to spice up your sour cream spilled on the floor costume than some fashionable green dots. You can easily apply them with paint, markers, or even embroidery. Anything works as an undergarment for the sour cream, but a black bodysuit will help give contrast to your cream. 
About the Contributor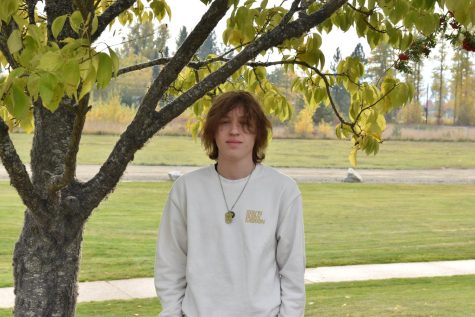 Oshen Langley, Video Editor
What is the most underrated movie?

The Bobblehead Movie.

What is one word that best describes your life?

Honduras.

If your pet could talk,...