Meet Idaho's Distinguished Young Woman
The Distinguished Young Woman of Sandpoint moves on to win the state competition.
A year ago, when Senior Camille Neuder walked into the Distinguished Young Women informational meeting out of curiosity, she had no idea that the program would have a huge impact on her life. She didn't expect the girls who sat around her to become her biggest cheerleaders. She didn't expect to prepare for months for a state competition and be awarded the title "Distinguished Young Woman of Idaho".
Still stunned by the fact that she was the girl from a small town to win a competition that is held nationally, Neuder beamed with excitement as she shared her experiences from the program. "[It] was definitely something I wasn't anticipating which I think made it a lot more special because I was able to just go into this competition with no expectations of any awards or anything, but just really wanting to be a part of it and experience all that it had to offer," Neuder said.
 It is impressive to see someone from Sandpoint receive an opportunity like this. Neuder was awarded scholarships in four categories of the competition including the overall winning scholarship of $3,500. In June, she will advance to the national level of the competition held in Alabama. 
This year's Distinguished Young Women state competition was different from previous years. To allow safe distancing of the competitors and judges, the competition was held virtually. Some categories of the competition were pre-recorded mixed in with live Zoom meetings so the audience could see the participants' live reactions when they were announced. Neuder said she was still able to make connections with the other girls competing Even though Neuder enjoyed continuing the program virtually, she hopes to attend the national event in person. 
There is a legacy of Distinguished Young Women participants in Neuder's family. Her older sister won the local Distinguished Young Women competition in her junior year and her mother was also a part of the program when she was in high school. Neuder gets to continue the line of Distinguished Young Women in her family and hopes to inspire other girls to take part in the program. "The community that is around it and the connections you'll make are so valuable." Neuder said,  "It's a really incredible experience." 
Listen to the full interview with Camille Neuder featured on [email protected] here:
About the Contributors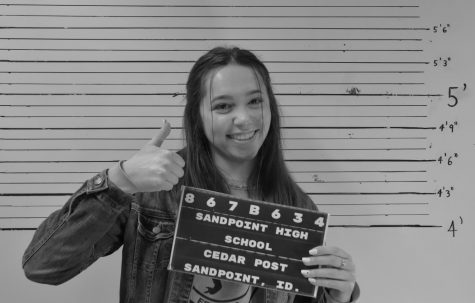 Molly Balison, Editor-in-Chief
What weird sound do you love?

I love the sound of a crackling fire. It reminds me of summer campfires and cozy winter nights at the same time.



What...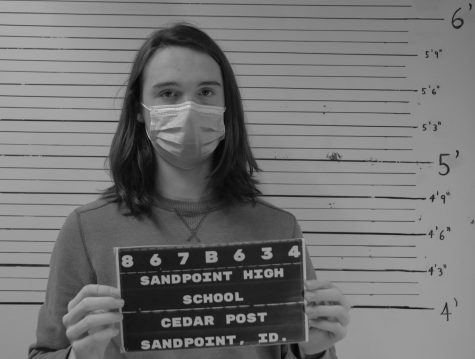 Wil Auld, Podcast & News Editor
What takes up too much of your time?

it used to be school, but now that only happens for 4 hours.


If your pet could talk, what would it say to...