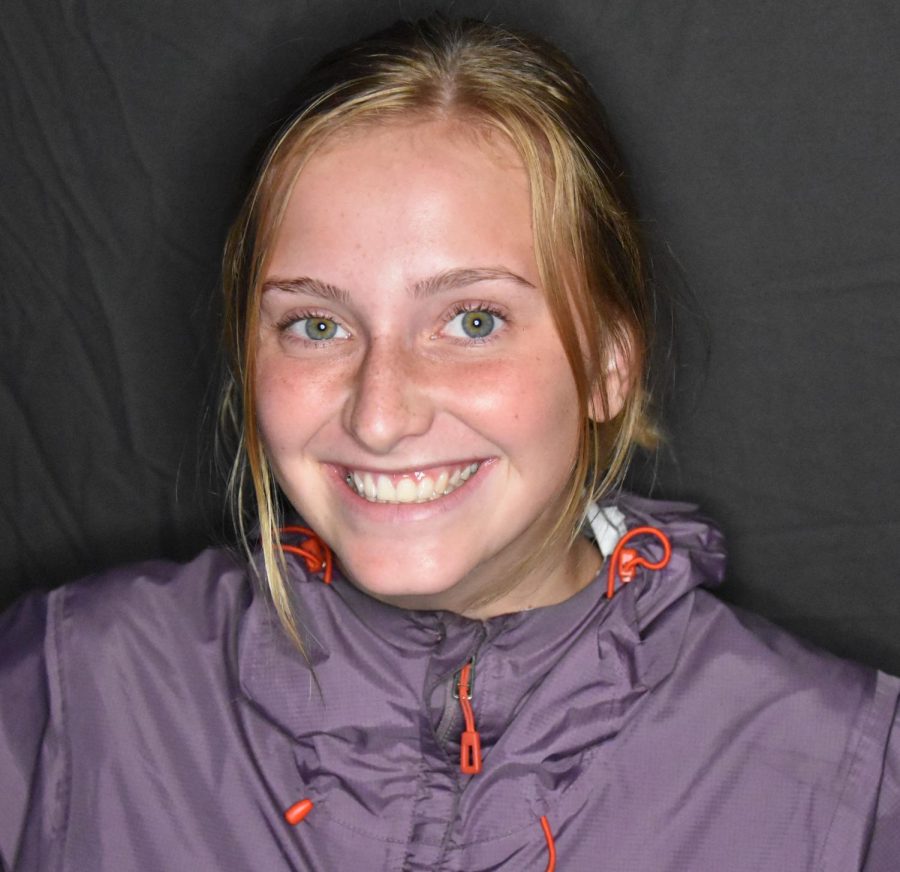 What's your guilty pleasure? 
My guilty pleasure is mowing my lawn - it's incredibly satisfying and I'll jump at the opportunity whenever it comes up. 
What weird smell do you love?
One weird smell that I absolutely love is chlorine, even if I lose brain cells in the process.  
What did your life look like 5 years ago? 
Five years ago, my life looked like numerous cat shirts from Old Navy, bangs and bobbed hair, and absolutely terrible social skills.
Olivia Lynch, Copy Editor
Mar 25, 2020

COVID-19 COSTS JOBS ON SCHWEITZER

(Media)

Mar 20, 2020

BREAK BOREDOM

(Story/Media)

Feb 21, 2020

STARTER PACK: THE TREE HUGGERS

(Story)

Feb 13, 2020

GO-TO WINTER CARNIVAL EVENTS

(Story)

Jan 29, 2020

DAY IN THE LIFE: SCHWEITZER EMPLOYEE

(Story)

Jan 17, 2020

LAST MINUTE B4P OUTFIT IDEAS

(Story/Media)

Dec 05, 2019

CP REVIEW: BLUEBIRD BAKERY

(Story)

Nov 20, 2019
Nov 18, 2019

EVANS BROTHERS VS. THE LONGSHOT

(Story)

Oct 14, 2019

SPICING UP YOUR STYLE

(Story)

Oct 11, 2019

HIGH SCHOOL INFLUENCER

(Media)

Sep 23, 2019
Sep 19, 2019

REVIEW: NOT A 'LONGSHOT'

(Story)

Sep 17, 2019