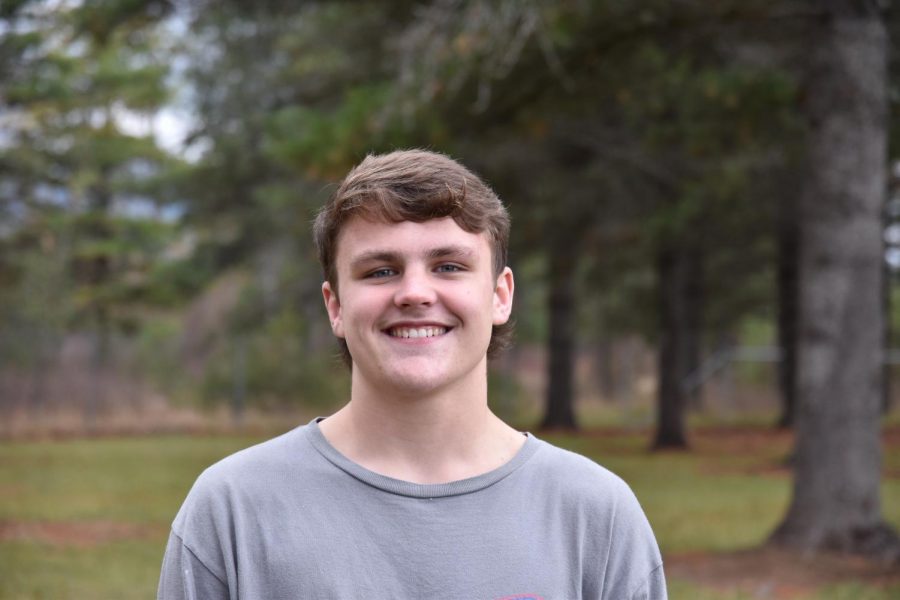 Mason Bangeman is a senior and it is his first year on staff. Here are some fun facts about Mason.
What's the last movie you cried at?
Marley and Me.
What takes up too much of your time?
Algebra.
What's the most annoying question people frequently ask you?
Where are you going to college?
Mason Bangeman, Web Staff
Apr 25, 2019

FINDING MOTIVATION

(Story)

Jan 18, 2019

B4P EXCITEMENT: READY FOR A WIN

(Story)

Dec 11, 2018

SANDPOINT HIGH GETS ACCREDITED

(Story)

Nov 17, 2018

CP REVIEW: UPTOWN BAGEL

(Story)

Nov 16, 2018

AMERICA'S FANTASY: WEEK 11

(Story)

Nov 07, 2018

AMERICA'S FANTASY: WEEK 10

(Story)

Oct 26, 2018

AMERICA'S FANTASY: WEEK 8

(Story)

Oct 18, 2018

AMERICA'S FANTASY: WEEK 7

(Story)

Oct 12, 2018

AMERICA'S FANTASY: WEEK 6

(Story)

Oct 06, 2018

AMERICA'S FANTASY: WEEK 5

(Story)

Oct 02, 2018

AMERICA'S FANTASY: POWDERPUFF EDITION

(Story)

Sep 27, 2018

AMERICA'S FANTASY: WEEK 4

(Story)

Sep 23, 2018

FRESHMAN CONFESSIONAL

(Story)

Sep 22, 2018
Sep 20, 2018

AMERICA'S FANTASY: WEEK 3

(Story)

Sep 12, 2018

AMERICA'S FANTASY: WEEK 2

(Story)