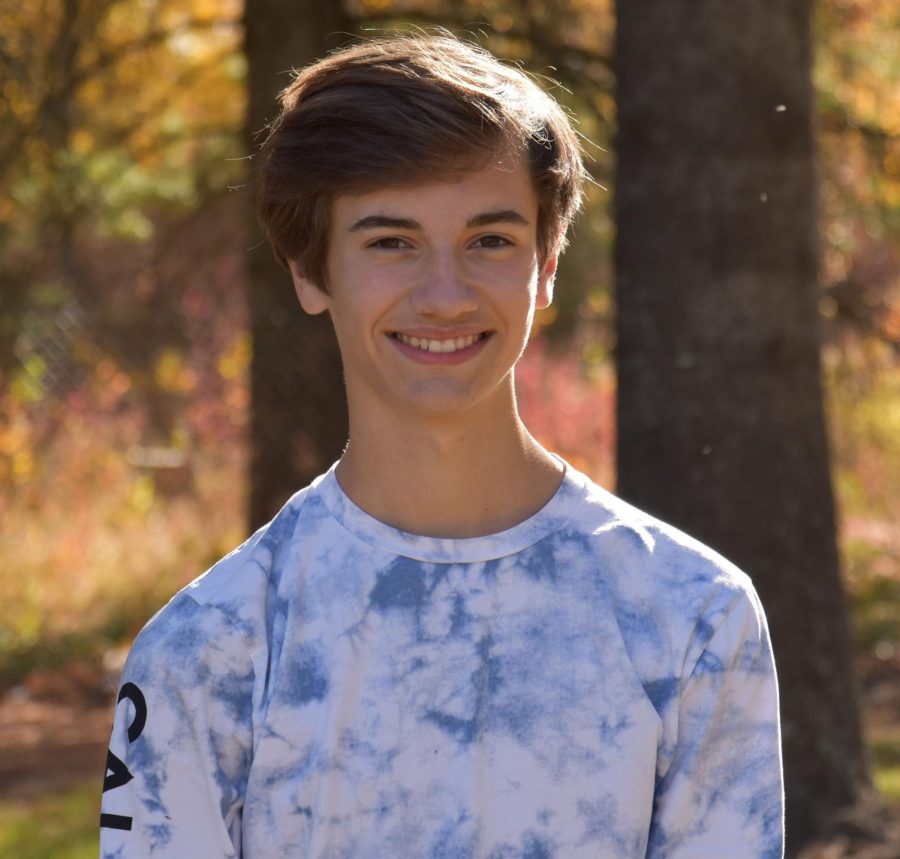 Josh Wells is a senior and it is his second year on staff. Here are some fun facts about Josh.
What takes up too much of your time?
I spend wayyy too much time answering random questions to put in my bio, really a drag sometimes.
What is your favorite day of the year?
Thursday.
What is your favorite emoji?
My favorite emoji is the red chevron square (anger symbol), it is just under appreciated and deserves more time in the spotlight.
Josh Wells, Multimedia Editor
May 09, 2019

CPODCAST: TEACHER APPRECIATION DAY

(Story)

May 01, 2019

CPODCAST: DECLARATION DAY

(Story/Media)

Apr 26, 2019

CPODCAST: MUHAMMAD FISH

(Story)

Apr 18, 2019

SHS WELCOMES NEW TRAINER

(Story)

Apr 15, 2019

ANNOUNCEMENTS: BLOOPER EDITION

(Story)

Apr 12, 2019

AS CLEAR AS A BELL

(Story)

Apr 09, 2019

FROM ZHENHAO TO VICTOR

(Media)

Apr 01, 2019

THE (SNOW) GHOST OF CHAIR SIX

(Media)

Mar 30, 2019

SENIORS AT WORK: MURAL MARK

(Media)

Jan 24, 2019

BATTLE FOR THE PADDLE RECAP

(Story/Media)

Jan 09, 2019

SANDPOINT: LIBERAL HAVEN

(Story/Media)

Jan 07, 2019

RETROSPECTIVE RERUN

(Media)

Nov 08, 2018

WINTER SPORTS PROJECTIONS

(Media)

Oct 22, 2018

GIRL'S SOCCER PLACES AT STATE

(Story)

Oct 11, 2018

A GUIDE TO TOUCHDOWN CELEBRATIONS

(Story)

Sep 28, 2018

CROSS COUNTRY PREVIEW

(Story)

Nov 20, 2017

ESPORTS CLUB FOUNDED

(Story)

Nov 15, 2017
Oct 31, 2017

7B STYLE: BUTTON UP YOUR FASHION

(Story)

Oct 31, 2017