CP REVIEW: HOW TO TRAIN YOUR DRAGON: THE HIDDEN WORLD
CP staffer reviews the newest "How to Train Your Dragon" series
Hang on for a minute...we're trying to find some more stories you might like.
How to Train Your Dragon: The Hidden World is the third installment of DreamWorks' How to Train Your Dragon series. It is a movie grossing praise from critics and audiences alike. Within the first day of release it had already made back the movie's budget of 129 million. Did How to Train Your Dragon 3 live up to the hype or end up falling out after box office?
Now ruler of Berk, Hiccup has made a dragon sanctuary. When the sudden appearance of a Light Fury warns of a threat stronger than their village has ever faced; Hiccup and Toothless must leave their only home to journey to a hidden world thought only to exist in myth. As their true destinies are revealed, dragon and rider will fight together to protect everything they've grown to treasure.
87 /100
The movie had been able to meticulously balance it's strong comedy roots while at the same time still being able to pull on your heartstrings. I even found myself at the end choking up at a particularly brave move towards the end. . There were even parts where I  burst into laughter at Hiccup's cat-like companion; flopping around on the ground and playing in the sand and the sky in a graceful way that only DreamWorks' animators could have produced. On the subject of the animation, it was perfect as the movements of the dragons flowed perfectly with their personality. As far as visuals go, the movie was stunning with bright colors and beautiful backdrops which definitely contributed to the feel of the movie. While the music wasn't anything to write home about; it definitely was just as good if not better than the movie's predecessors.
As great as this movie was, I'd be misleading you if I didn't tell of some mistakes and plot holes within the story. First of all, the antagonist, he had a very interesting character design but a very shallow background, if DreamWorks had been planning this third installment from the second one, there could have been repeated callbacks to a villain bigger than ever faced before. But they didn't so it felt very lackluster and shallow with this final antagonist potentially ending the How to Train Your Dragon series. They didn't give him long enough to develop and grow as an ever-looming threat. And that isn't even the worst part as he had no real motivation.
Having no motivation for a character is basically the crux of bad storytelling and (Minor Spoilers Ahead) his motivation is that dragons aren't to be trusted and humans are the alpha species. Though the issue of whether or not dragons are trustworthy has been covered repeatedly in the previous two films, and again the whole idealism of the humans being the alpha species and killing dragons for the fun of it was also previously covered and has no reality, even in the idea of it. It just feels like a copy and paste of the moral dilemma of the previous two. Even with these mistakes How to Train Your Dragon: The Hidden World is a great flick to sit down and watch, to laugh, and even get too attached to the characters and cry.
That's why I'm giving this movie an 87 out of 100. This movie was fantastic at all it had set out to do, though with a little more effort and further premonition to later movies, this could have been the best. Still, I'd recommend driving down to your local cinema and watch the movie, sit down and enjoy it, don't think too hard about it and just experience movies, like they were all meant to be viewed.
About the Writer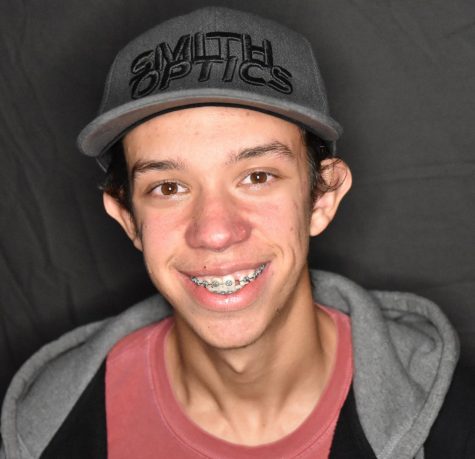 Peyton Mullen, Graphic Design Editor
What's the last movie you cried at? 

The Lion King (1994)

What weird sound do you love?

Crooker Bass

If you were to become famous, what...