BEST OF 2018: TRENDS
The Cedar Post Staff takes a look at some of the best trends to have surfaced in 2018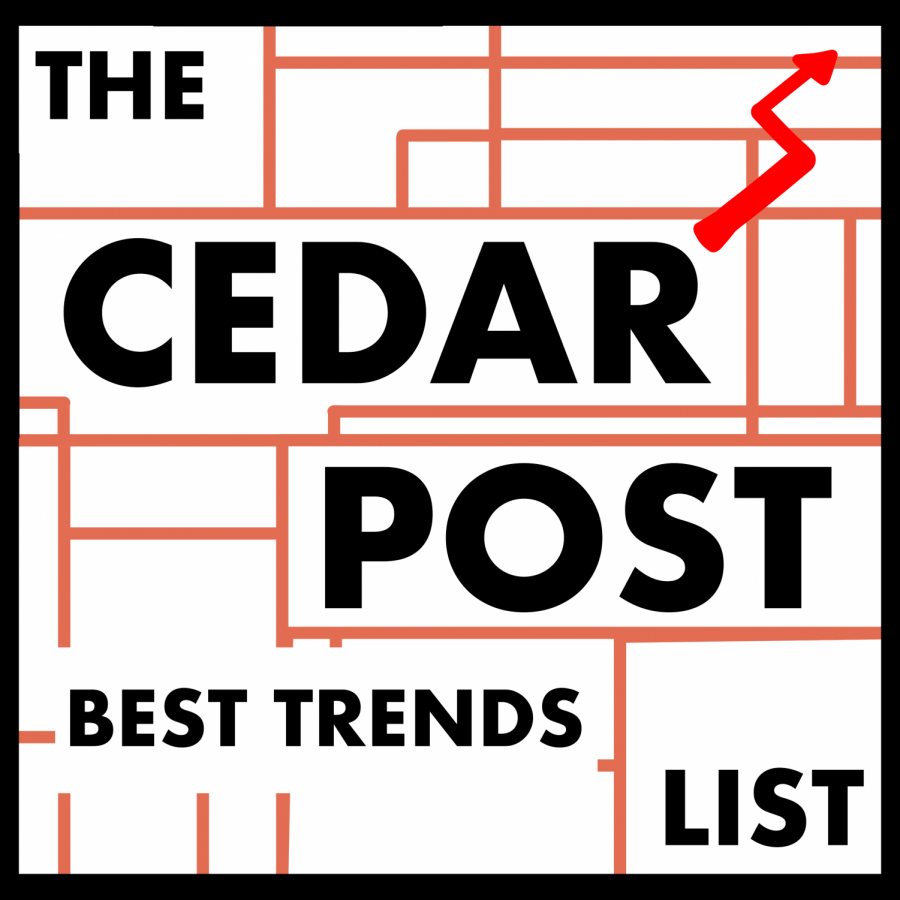 Cedar Post Staff
December 31, 2018
Turtle Necks
Turtle Necks came back in style this Holiday season, offering warmth and proving to be the pinnacle of high fashion.
-Corinne Capodagli
Rap Music
The best trend of 2018 would probably be rap music because these days all I hear is rap, even on the radio, and it's starting to get down to the younger kids who have begun to listen to rap now.
-Julian Reichold
Corduroy
Corduroy came back into style this year with a variety of skirts and pants. Also, it's one trend that looks great, unlike mullets.
-Tara Rawlings
90's Styles
90's style is coming back, I love the boyfriend jeans look and comfy baggy sweatshirts.
-Bekah Nelson
Country Roads
This song was popular in the the early 70s and it's comeback hit social media hard.
-Casey Olesen
Bowling Shoes
I'm such a trend setter and I really think bowling shoes are just getting started and will TAKE OVER in 2019.
-Connor Bird
In My Feelings Trend
Jumping out of your car while it's still moving to dance shows real commitment to a trend, only the biggest trend followers did this challenge.
-Ben Wikoff
Disney Dresses:
This year, more people have chosen Disney themed dresses for their weddings and prom, which I find to be very elegant, beautiful, and the perfect amount of geeky.
-Jaycee Forrel
Air Force Ones
As basic as it is, Nike Air Force Ones were trending all year, and still haven't stopped. The famous sneakers are easy for anyone to rock, boy or girl, with many different styles and colors. Although, the classic white seems to be everyone's go to pick.
-Evelyn Webster
Nike/Off-White "The Ten" shoes
These shoes are absolutely beautiful, and I hope they continue making more.
-Joe Parsley
Checkered Vans
Checkered Vans are seen literally everywhere and people won't be judged for wearing them with anything even if they don't match.
-Molly Ballison
Airpods
Everyone has them.
-Bruin Jones