NBA POWER RANKINGS
#1 Atlanta Hawks
With a 19-0 streak earlier in the season and the best record in the league, this young team has taken this season by surpise. Also, they were 17-0 in one calendar month which made history for the franchise.
#2 Golden State Warriors
Having 8 losses in the west and a new head coach, you would think the Warriors would have a harder season. A great record and a great back court earned them our number two spot.
#3 Memphis Grizzlies
Memphis had 12 losses up to this point. Zach Randolph,  a star player, was out for 11 games. Not having him would seem to be difficult, but the Grizzlies have coped properly. Being 10-1 in last 11 games shows that they have power to go on a run.
#4 San Antonio Spurs
Handling a 3 game win streak towards the end of a 10-4 January, the defending champs are still thriving on the court. They also continue to stay solid even when some starters sit out through the season.
#5 Los Angeles Clippers
Placing second in the west so far along with solid play, Chris Paul and company snag the number five spot in our power rankings.
#6 Toronto Raptors
Being in Canada, the Raptors seem underrated in this league. They have a lot to prove and are on the rise with every game. They won for games in a row in  five night for crying out loud! They even hit the thirty win mark before the All-Star break. Definitely keep an eye on these guys!
#7 Houston Rockets
The Rockets have been 13-8 since adding Josh Smith. He was the last push this team needed this season. They have a good season ahead of them, but that may depend on the health of Dwight Howard.
#8 Portland Trail Blazers
Portland started off 30-8 with a young roster. With every game, they consistently improve. We can't wait to see what they do in the Playoffs!
#9 Dallas Mavericks
The Mavs were 13-8 after adding Rajon Rondo. Besides a good run, they scoring more per possession with him on board.
#10 Chicago Bulls
Producing a playoff like win against Warriors in OT, the bulls slowly start to settle with new team member Pau Gasol and the "official" return of Derrick Rose.  Star injuries have plagued them through the seasons, but they stay strong.
#11 Cleveland
The Cavs are proud owners of a superstar roster. What's the matter? They are not quite living up to everyone's expectations being only one win ahead of Chicago. That's why they didn't make the top ten for us.
#12 Phoenix
Early in the season, Phoenix had a slow start with a below .500 game average. Soon, they went on a 16-7 run and are currently fighting for the Western Conference 8th seed. Eric Bledsoe used to come off the bench for the Clippers. Look at him now!
#13 Washington Wizards
Washington has had it's first winning record in all of November, December, and January since the 83-84 season. With such a great season compare to past seasons, they have a lot of work to do still. In both games against the Atlanta Hawks, the Wizards lost by an average on 17.5 points.
#14 New Orleans Pelicans
Scoring comes easy to this group standing 8th in offensive efficiency, but they lack the work on defense to back it up. The Pelicans rank 22nd in defensive efficiency. NOLA continues to slowly improve even though Anthony Davis has has on and off injuries.
#15 Milwaukee Bucks
Taking last in our power rankings, this young roster is one of three teams with winning record while no all star. They took a bullet earlier this season when highly anticipated rookie, Jabari Parker had a season ending knee injury. He may be out, but Milwaukee keeps striving to do well.
About the Writers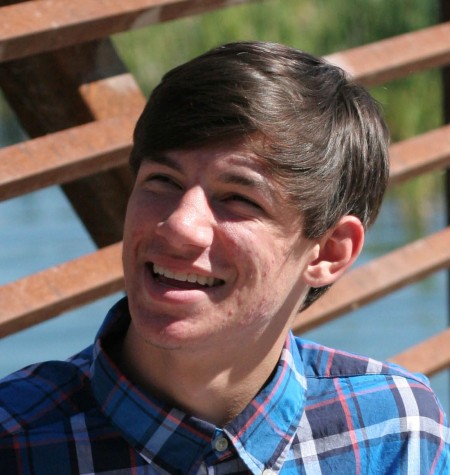 Austin Laiche, Social Media Editor
Austin Laiche is a senior and is the Social Media Editor for the Cedar Post. He manages the official Twitter, Facebook and Instagram of the Cedar Post,...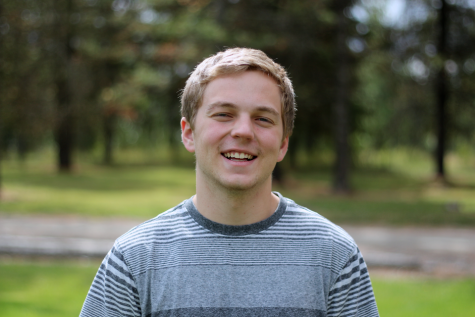 Oakley Pettit, Sports Editor
Oakley Pettit is a senior and is Sports Editor for the Cedar Post. This is his second year on staff.