A Last Hurrah
Senior athletes share their thoughts about their last year playing at Sandpoint High School
As the snow melts and the weather warms up, Senior athletes that participate in spring sports prepare to compete in for the last time at Sandpoint High school. While the start of the season is bittersweet to these seniors, nothing compares to the excitement that they face. 
Baseball: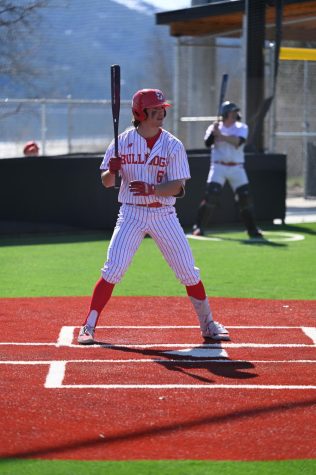 Daniel Lehman has been playing baseball for the last fourteen years of his life, four of which he has played for the bulldogs varsity baseball team. When looking back on his time with the bulldogs Lehman remembers the good times that he shared with his teammates. His favorite memory is when the bulldogs were able to win districts last season and make it to the state tournament. Now that it's Lehman's senior year and he is a co-captain of the team along with Ethan Butler, he is hoping to help and lead the team to another district
championship, and a trip down to state. Not only has the past four years on varsity been beneficial to Lehman on becoming a better ball player, it has also taught him to be a better person. "Tigert has taught me more of the baseball skills and how to be a selfless player and person." said Lehman. As he prepares for his final season at SHS Lehman shared some advice for the underclassmen in the program. "It's been the most amazing 4 years of my life to be able to play at this highschool for these coaches and this community, so don't take any moment for granted and carry yourselves with confidence because it's Sandpoint's time to be on top." said Lehman. 
Softball: 
Cresanna Authier has played all four of her high school seasons on the varsity softball team at Sandpoint High School. This season she is focused on not only competing at her highest level but also enjoying every minute as well.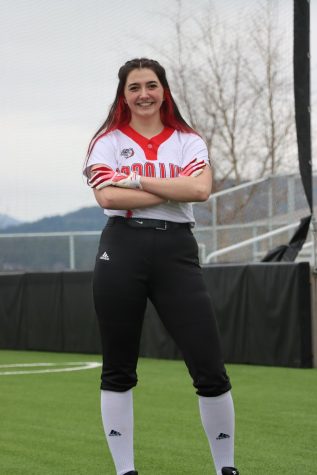 Authier has been playing softball for the last ten years of her life. During the time playing for the bulldogs she recalls her favorite memory of practicing in muddy conditions. "Practice on muddy slippery days is always fun. There's nothing better than working hard in bad weather and laughing with your teammates when one of us slips." said Authier. As Authier prepares herself for her final season she leaves her younger teammates with one last piece of advice."You guys have more seasons to play, and it's going to be stressful at times. The way you are gonna win is by working hard and enjoying your time on the field. Show up to practice knowing you are there because you love the sport and commit to every play fully." said Authier. 
Tennis: 
Caleb Bradshaw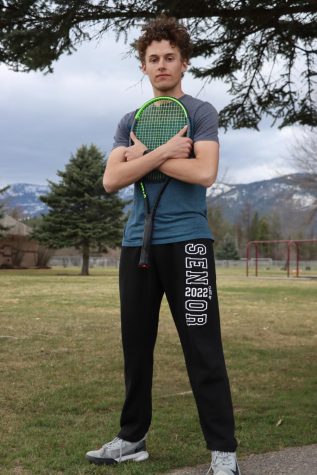 has been playing tennis since one of his friends convinced him to try it in seventh grade. "Tennis has become so much more than just a sport for me" said Bradshaw, "and really all the relationships and interactions I've made are what I'll remember forever." Thinking back on some of his memories from his time on the high school tennis team a few great ones came to mind, "I remember freshman year watching some of our varsity players hit and just being in awe that I could someday play like that," said Bradshaw. While he prepares to play tennis for the last time at Sandpoint High School he leaves his younger teammates with some advice. "Don't let the thought of losing restrain you from playing to the best of your ability. You're gonna lose and that's alright," says Bradshaw "If you practice and play with proper technique, eventually you'll be hitting better than you could ever imagine. It takes both mental and physical effort to get good but in time it'll come,"