4-H: Lessons and Life
A look into the life of 4-H member
One of the oldest youth development programs in the country is 4-H. Founded in 1902 in Clark County, Ohio, 4-H is a nationwide organization designed to encourage youth to reach their full potential in areas such as agriculture, STEM, Life Skills, and Leadership. You can find several students here at Sandpoint High School that have had a long experience with the program and are always trying to "make the best better" by following this 4-H motto. 
In the local Bonner County program, the changing seasons signals the start of another 4-H year. For many livestock projects, 4-Hers are either now welcoming their animals to their homes or beginning training for end-of-the-year showing in order to complete their project. The start of the new project year can be very exciting as many fun events occur annually that bring 4-Hers all across the county together. 
For sophomore Aurla Palmer, who has been a 4-H member for 5 years with experience in a wide variety of areas such as market animal and Know Your Government, the start of another 4-H year brings back one of her favorite memories from her experiences with the program.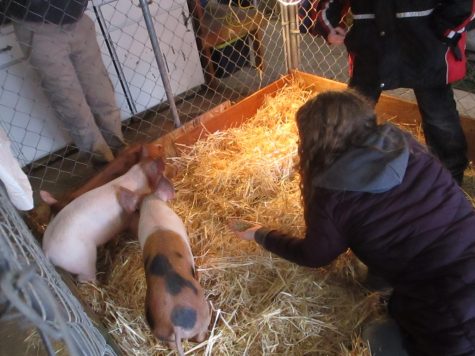 "My first time getting pigs, on the way home, me and my brothers were in the back of the truck and we were like 'Oh My gosh, we have pigs now!' and we wouldn't stop looking back at them", Palmer shared. 
One of the most important events for a livestock project in the spring are first weigh-ins. This is a requirement for each 4-Her in their market animal project. "You have to figure out how much your pig weighs so you can make that [weight] requirement for the fair and it helps you see how much you need to work on", said Palmer. 
Because of events like these, 4-Hers are able to learn important life skills such as organization and responsibility. Palmer shared some of her biggest takeaways from her involvement in the program. "I've learned a lot of patience from working with animals. You know, they don't always want to work because they have their own brains. A lot of perseverance…respect for other people and you learn to be more understanding and open to other people's ideas" Palmer shared. Like many other 4-H members, Palmer has been positively shaped and prepared for life after high school through her experiences of all that goes into a 4-H year.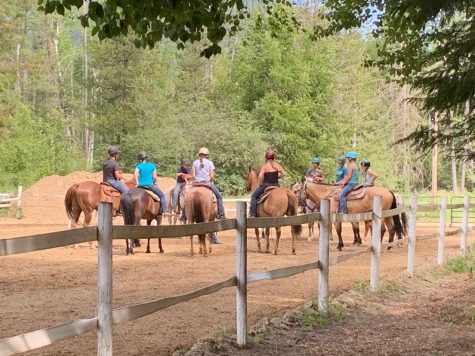 The 4-H experience can be very different for each individual but one universal truth is that this program promotes some of the world's hardest working, and most caring and compassionate people in order to make a happier and healthier world for the next generations.