Out in Nature
Students who grew up hunting share what they live about the activity.
Lucy Allen, Multi-Media & Reviews Editor
October 8, 2020
Phillip Darrah 
Senior Phillip Darrah says his family has always hunted. When he was 14, he completed a hunter's education class and was taught skills by his grandfather. Darrah's favorite gun is a 308 and he enjoys hunting every season. Darrah says he likes hunting in Boville ID because "it's not near a town so there're not a lot of people there". Darrah Does not have a preference for how his meat is prepared. As long as he has some salt and pepper, he's good to go.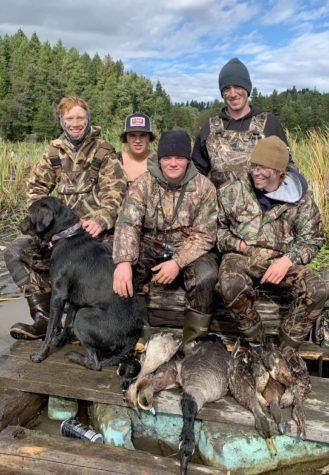 Isabella Davis
One of Senior Isabella Davis's favorite things to do is go hunting. Davis says that she grew up around hunters and learned how to hunt from her family. She says she, "Hunts every chance I can get" Davis explained when the best hunting seasons are, and which she participates in. "I do spring bear and turkey, and fall bear and turkey" When asked what her coolest kill was Davis said it was her first elk which she shot at her favorite spot. "I'm not telling the best place I've ever gone hunting," Davis said with a chuckle. Davis likes to smokies with her bear meat.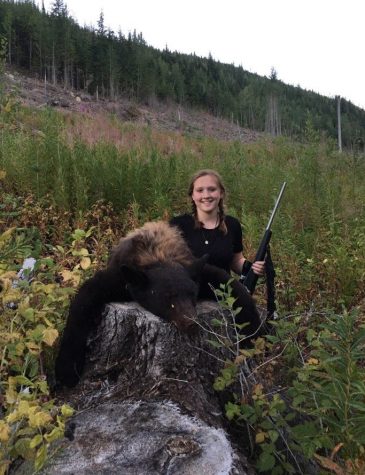 Walker Reef 
Sophomore Walker Reef was taught to hunt by his dad when he was 8 and he has enjoyed the activity ever since. Reef's favorite gun is the windmate 300 and he gets out into the woods whenever he has the opportunity to. One of the coolest places Reef has been was when he hiked up to Chimney Rock. "It was super cool." Reef said, "The view was really pretty." The young hunter does not do much cooking with the meat he hunts for, but he does enjoy a good steak on the grill.