LAST MINUTE HOCO PROPOSAL IDEAS
Still need a date to Homecoming? Use these easy proposal ideas to spark your creativity.
Here is punny little poster that has become a popular way to ask someone to homecoming this year because of the use of creative wordplay. This hoco-proposal is most effective when accompanied by a stuffed teddy bear, of course. Who can say no to a stuffed animal?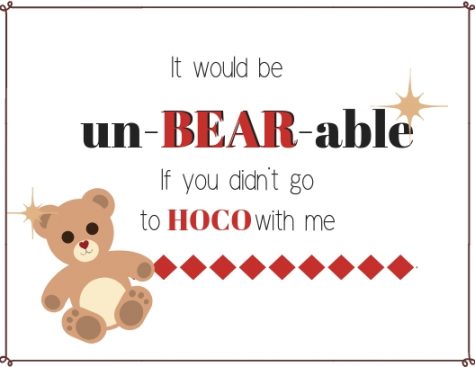 This saying looks great on a poster board with candy bars taped to it. You can also simply say this quote to your sweetheart and give them a gift bag of candy. If you're stumped on what kind of candy will appeal to your date's sweet tooth, chocolate is always a safe bet.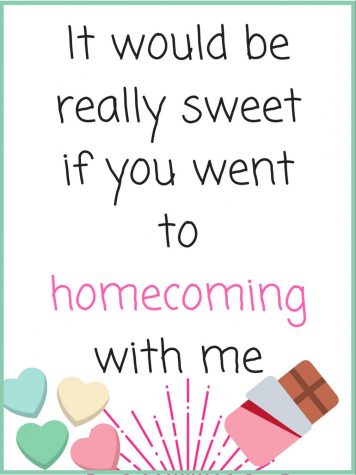 You don't have to be an artist to make this simple design. You can cut shapes out of colored construction paper or draw a bomb on a poster board. For another variation to this design, you can draw a stick of dynamite with the quote, "It'd be DYNAMITE if you went to homecoming with me."  To make your poster even more eye-catching, decorate it with glitter.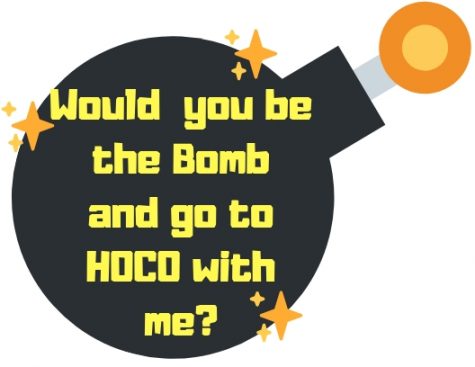 Here is a really thoughtful saying you can present to your crush on a posterboard or a card. You can always decorate with glitter, patterns, and drawings of flowers. If you're feeling especially sweet, give your date a bouquet of flowers to go along with the theme of your poster.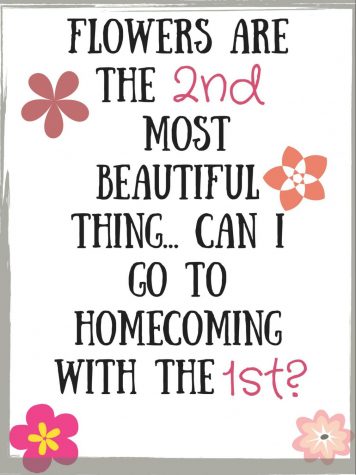 This is a creative way to ask someone to homecoming using play on words. This proposal is even better if you play football, or pick a setting fit to do your proposal at, such as the Powder Puff game. If you want to be "extra," you can draw or put sticker letters on a real football and give it to your soon-to-be-date.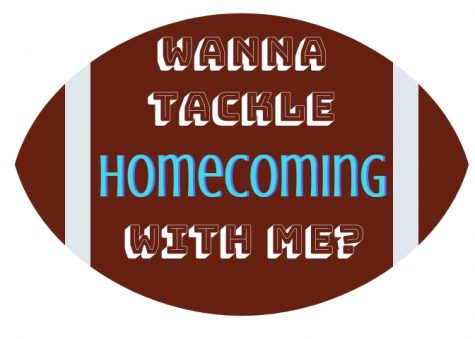 Here is the last idea for homecoming proposals in this collection. This quote looks especially stunning with loads of gold glitter. It's ok if you can't draw a detailed treasure chest. A printed picture or graphic, even really simple shapes, still send the message.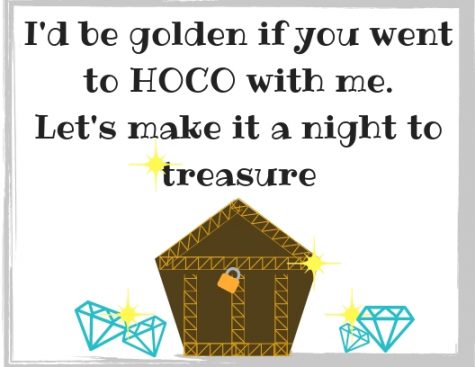 These are just a few simple ideas that you can expand on and personalize to make a unique hoco-proposal that you're confident in. Have fun creating your proposal and good luck!