Q&A WITH TAYLOR SADEWIC
Sophomore's passion for horses started when she was 7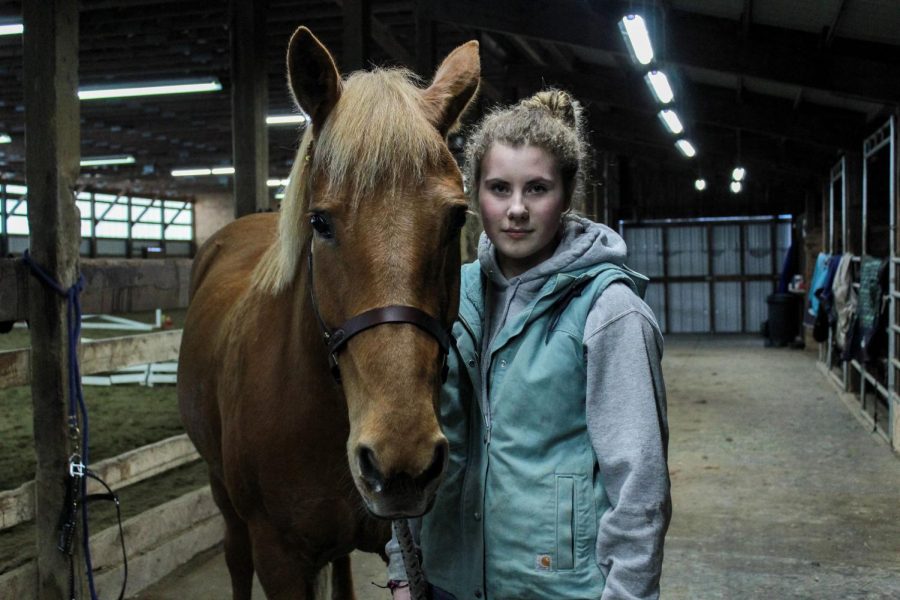 Sophomore Taylor Sadewic says there is a feeling of "indescribable joy" when she is riding her horses.
Sadewic discussed with the Cedar Post that joy and the passion she has developed working with her horses during the last decade.
How long have you been working with horses and in what capacity?
"I've been working with horses for 10 years now, ever since I was 7 years old and as soon as I got my first horse, riding and competing have become my lifestyle."
How many horses do you have, and what are their names?
"I have four horses and their names are Grace, Barney, Lucky and Luke."
What type of riding do you participate in?
"I have done all different types of disciplines but my passion is Stadium and Cross Country Jumping."
How would you describe the joy of riding your horse to people who have not been around horses?
"When you are riding a horse you feel an indescribable joy. For me it's a calm and happiness that I have never experienced with anything else. Riding gives you a sense of freedom and excitement and is a feeling I hope everyone gets to experience at some point in their life."
What lessons have you've learned working with horses that have translated into your approach toward school?
"I think that having horses and having to take care of them has taught me a lot of responsibility that in turn, I have carried through to school."
What do you see yourself doing with horses in the future?
"In the future I hope to continue jumping and competing and would like to join an equestrian team in college which could give me more opportunities to jump all over the country. After college I would also love to pursue a career in equine therapy specifically working with autistic children."