KJETIL: THE GUITAR HERO
Eccentric student Kjetil Lund-Andersen showcases his talent and passion for playing the guitar
"If you see some guy with big hair and these clothes just walking down the street, you're like 'hey that guy, he has a story to tell,'" Sophomore Kjetil Lund-Andersen said when asked to describe himself.
And this Sandpoint High sophomore  definitely has a story to be told.
While many know Lund-Andersen for his large blonde afro, spunky style and intense guitar riffs at sporting events, he also brings school spirit with his participation in various school activities.
Lund-Andersen is a member of the Cross Country team, Symphonic and Jazz One band, and is the President of the Squatch Club, but his main focus within the last year has been improving his instrument playing abilities.
"
[Kjetil] just doesn't care what other people think, he does what makes him happy."
— Jason Leedle
From a young age, Lund-Andersen learned to play the violin, flute, piano, clarinet, drums and most recently guitar. He quickly got hooked on the guitar last summer because it was an easy way to express himself.
"For music, I think of it as my wife…If I can't play music I don't know what I would do,"  Lund-Andersen said.
Once the school year started, Lund-Andersen began to meet up with senior Jason Leedle and sophomore Chris Koch to have jam sessions, where the three would play music together. This quickly established their band, tentatively named "Maruchan", inspired after a ramen brand.
The three will continue to play  and are planning to perform as a band at the Panida Theater on April 27th.
Lund-Andersen has been known to perform loud and long guitar solos at sporting events, most recently playing at Battle for the Paddle. He easily got the crowd  hyped up when performing, and then smashed a plastic guitar on the court to end his solo.
Through Cross Country and playing together, Leedle and Lund-Andersen have gotten close despite the slight age gap.
"He just doesn't care what other people think, he does what makes him happy," Leedle said. "I think that through knowing Kjetil, I totally don't care what people think, at least as much."
Guitar is one of the many ways that Lund-Andersen is able to express himself. He very confidently shares this passion with others.
About the Contributors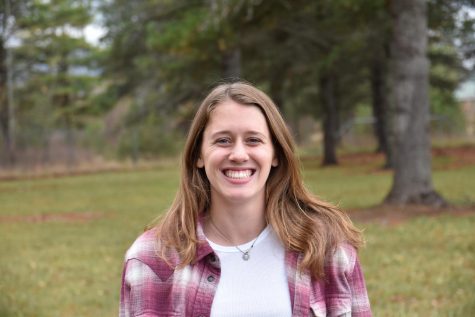 Addi House, Lifestyles Editor
Addi House is a senior and it is her second year on staff. Here are some fun facts about Addi.

What's the last movie you cried at?

After I had...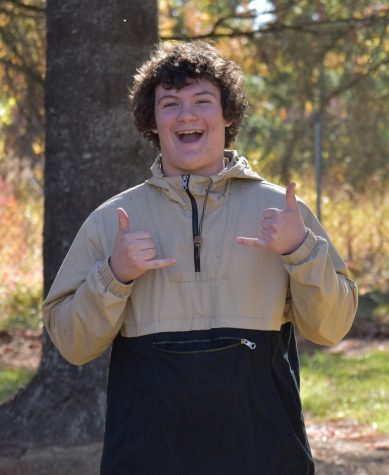 Freddy Libby, Photo Editor
Freddy Libby is a senior and it is his second year on staff. He is the photo editor.