RESTAURANT RANKINGS
Here are the top five restaurants students go to for lunch and their evaluations.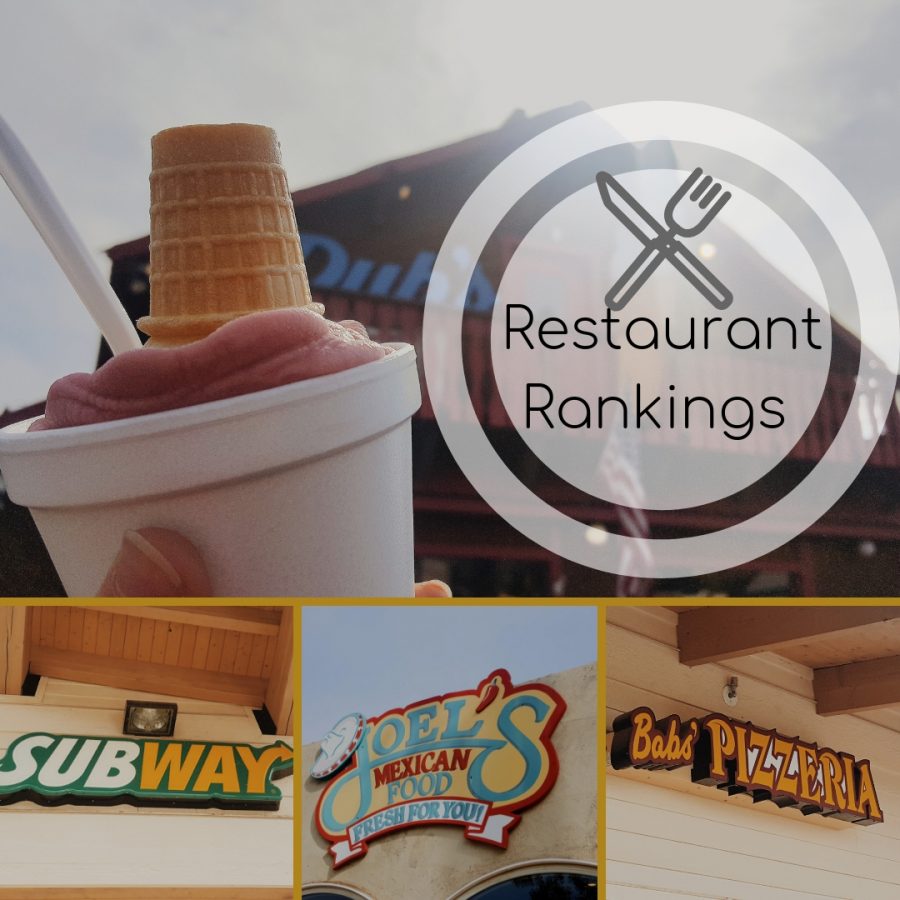 1. Joel's
Distance: 1 mi
Stars: 5
Budget: $
Joel's has become a favorite Mexican restaurant in Sandpoint for its friendly staff, variety of delicious Mexican cuisine, and casual ambience. This is a great restaurant to go to if you are in a pinch for time and want a full meal.
Recommended: Fish Burrito $7.75
Healthier choice: Taco Salad $6
2. Bab's Pizzeria
Distance: 0.2 mi
Stars: 4.5
Budget: $$
This pizzeria makes fresh, homemade pizzas  topped with a variety of delicious ingredients to satisfy your hunger. Bab's is great for sharing with your friends and is better than your average pizza!
Recommended: Hell's KItchen $15.95/ 23.95
Healthier choice: Greek Salad $6.95/ 9.95
3. Subway
Distance: 0.2 mi
Stars: 4.5
Budget: $
Subway is, for  the most part, a healthier and affordable option. It's fresh and easy with the advantage of being within walking distance. The best part is that you can customize your sandwich to get your favorite, tasty combinations.
Recommended: Sweet Onion Teriyaki Chicken $4.75
Healthier choice: Black Forest Ham salad $6
4. Dub's Drive-in
Distance: 0.7 mi
Stars: 4.5
Budget: $
Dub's is a summer favorite in Sandpoint. As "Home of the big 'D,'" this restaurant has many different burger and sandwich options. Don't leave without ordering some of those excellent tater tots and a milkshake for dessert.
Recommended: Deluxe Cheeseburger $4.65
Healthier choice: Grilled Chicken Sandwich $5.62
5. Burger Express
Distance: 0.2 mi
Stars: 4
Budget: $
This little burger joint packs a lot of flavor. You'll get a fast and easy meal at an affordable price and meet some friendly employees.
Recommended: Bacon Cheeseburger $3.59
Healthier choice: Chicken Wrap $2.00
About the Writer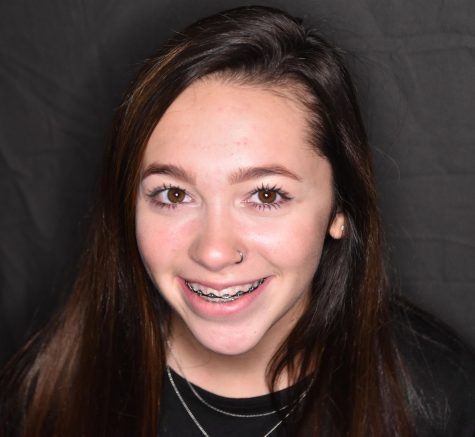 Molly Balison, Lifestyle Editor
What takes up too much of your time?

Thinking about all the things I have to do but watching Friends instead takes up an unhealthy amount of my time.

What's...