THE UNDERDOG: 10 UNDERRATED DOGS
Hang on for a minute...we're trying to find some more stories you might like.
All over the world, people are brought together through their shared love of dogs. Check out this list of ten underrated dogs and consider getting one of these breeds the next time you're thinking of getting a new dog. As a bonus, you can impress your friends with your newly extended repertoire of dog knowledge!
10. Newfoundland
Newfoundlands are not only friendly and loving towards children, but they also act as great guard dogs! Not only that, but Newfoundlands are one of the only dogs to have webbed feet, alluding to their water dog past.
Fluffiness Rating: 8,  Perfect for cuddling on the couch
FUN FACT: Fishermen used to use them as water rescue dogs.
9. Australian Shepherd
Australian Shepherds are extremely affectionate, but they're also extremely active. This is the perfect dog for super active, outdoorsy people. They love to play, but also make great watchdogs, as they tend to herd children together and are fearless when it comes to protecting their loved ones.
Fluffiness Rating: 7, the perfect hair for fluffing
FUN FACT:  Australian Shepherds are one of the only breeds of dogs to have heterochromia.
8. Plott Hound
Plott Hounds are fun and loving dogs who are great for families that love to play.  They're super social and tend to be more mellow if allowed to socialize. Plott Hounds are not just cute but easy to train as they are one of the breeds suited for police work.
Fluffiness Rating : 3, they love those belly rubs
Fun Fact: Plott Hounds are the state dog of North Carolina.
7. Beagle
Beagles literally starred in the movie Underdog which featured a beagle superhero who could fly! What more do you need to know to realize how amazing these dogs are? Plus, they love to play outside but understand the importance of just chilling on the couch, showing both their playful and relaxed sides.
Fluffiness Rating: 5, they're just so soft with a love of belly rubs
Fun Fact: In French, Beagle means loudmouth.
6. Maltipoo
Maltipoos are a mix of a poodle and a maltese giving it one of the funniest names and the cutest features with its soft curly hair and tiny bodies. These dogs barely shed which is really great for those who hate cleaning and they're super friendly with everyone.
Fluffiness: 6, a tiny fluff ball
Fun Fact: They are the very definition of a "forever puppy".
5. Chow Chow
Chow Chows are some of the fluffiest small dogs in existence and just plain adorable to look at. They love to cuddle with their owners but not so much with others. These dogs are one person dogs and perfect for living up the single life!
Fluffiness Rating: 9, so much fluff you can't even see the dog
Fun Fact: They have purple tongues!
4. Dhole
Dholes are a type of wild fox dog, super cute to look at but not so cute to be near as they are carnivorous and can take down prey three times their size.  They live in packs and have one of the widest noise ranges for communication in the dog family. Unfortunately, they're an endangered species as their habitats have become smaller and smaller every year.
Fluffiness Rating: 5, they're very soft but not into petting
Fun Fact: Dholes can jump up to seven feet.
3. Tibetan Mastiff
Tibetan Mastiffs are like Chow Chows but ten times better as Tibetan Mastiffs are the ultimate indoor cuddle buddies who are devoted to their families. They're also great at following orders and are prone to patrolling the yard when left outside. As a bonus, their manes give them the appearance of lions while being loving and sociable to most.
Fluffiness Rating: 10, the ultimate fluff dog
Fun Fact:  They are highly intelligent dogs and don't typically need to be told anything twice.
2. Xoloitzcuintli
Xoloitzcuintli or Xolo dogs have one of the coolest names ever and are hypoallergenic due to their lack of fur.  These dogs are super affectionate but not great with children as the kids are often too rough. However, they were once believed to have healing powers and fit great in a purse.
Fluffiness Rating: 1, at least they're hypoallergenic
Fun Fact: Xolo dogs are one of the oldest dog breeds in the Americas.
1. Pit Bull
Pitbulls can be one of the most loving companions a person can have so long as it's been bred properly. Pitbulls have a long history of violence in the past which led to them getting a bad reputation when in reality, it's all a matter of upbringing. They love children and were once used as " nanny dogs" so they make really great family dogs and can be very sociable.
Fluffiness Rating: 2, soft but lacking in the fluff department
Fun Fact: Snoop Dogg once had a kennel of 20 pitbulls.

About the Contributor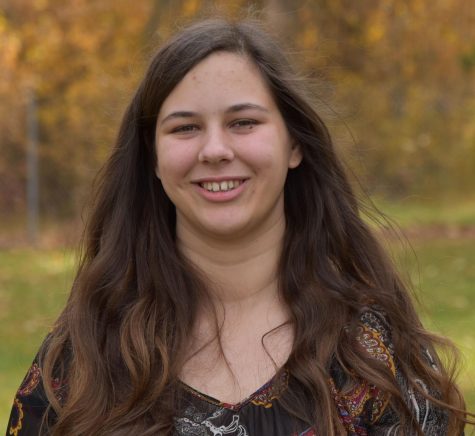 Tara Rawlings, Copy Editor
Tara Rawlings is a senior and it is her first year on staff. Here are some fun facts about Tara.

What word do you repeat at least 10 times a day?

"I...