SIBLING RIVALRY
Families compete in annual Ironman event
Hang on for a minute...we're trying to find some more stories you might like.
Competition is usually fun and games, unless it is against your sibling. When competing against a brother or sister, sibling rivalry can make the competition more intense.
"Everything's a competition," senior Thomas Riley said about his relationship with his freshman brother, Michael Riley. "We are always trying to break each others records."
The brothers will compete against each other on Friday in the Ironman Championship. The boys volleyball competition pits teams from each class against each other, so Thomas and Michael Riley will face off in the first match of the night.
Michael Riley said he looks up to his brother, but expect for the two to talk smack to each other during the competition.
"
"We talk a lot of smack but we do it lovingly.""
— Kinzie Ward, freshman
"I want to win, and I don't want him to win," said Michael Riley, who is also competitive with his brother in football, baseball and hunting.
The Rileys aren't the only sibling pair competing in the Ironman competition. Freshman Trevor Brackett and junior Billy Brackett will also go head to head. The two compete in baseball primarily, but also in grades, who can complete chores faster, and other everyday tasks.
"It's fun to compete against him because he is smaller than me, but he is also as competitive as I am," Billy Brackett said. "It's fun to beat up on him."
When competing against a sibling, Trevor Brackett said more is on the line than just winning.
"There is a lot of bragging if either him or I win," Trevor Brackett said.
Aside from the players, there is a sibling competition between coaches with freshman Kinzie Ward and senior Kinzie Ward. Since they are coaches, the competition is different because they aren't directly competing against each other.
"[While] playing we can compete a little more intensely but coaching we are just playing around," Kaitlan Ward said.
Besides coaching, Kaitlan Ward and Kinzie Ward compete in softball and volleyball, but because of the age difference they don't ever get the opportunity to go head to head. This doesn't mean they don't trash talk each other.
"We talk a lot of smack but we do it lovingly," Kinzie Ward said, "like we know we are joking with each other."

About the Contributor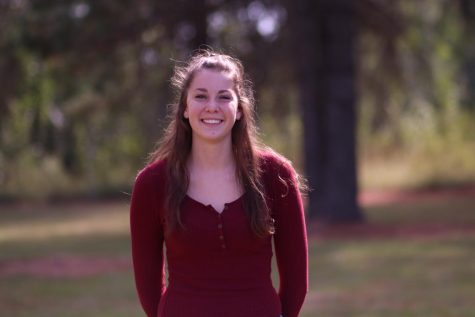 Grace Hicks, Web Staff
Grace Hicks is a junior and it is her first year on staff. She is part of the web staff.