TOO LITTLE, TOO LATE TO HELP
Federal agency failed to take action in stopping school shooting
Hang on for a minute...we're trying to find some more stories you might like.
Valentine's Day will never be the same for those left standing in the wake of the Marjory Stoneman Douglas High School shooting.
Last Wednesday, in Parkland, Florida, former student of Marjory Stoneman high school, Nikolas Cruz, took the lives of 17 people after arriving at the high school with a loaded AR-15.
This tragedy stands as a poignant reminder of gun violence in the United States. According to the New York Times, there have been 239 school shootings since 2012, when a gunman took the lives of twenty students and six adults at the Sandy Hook Elementary Shooting.
The Women's March Youth EMPOWER has organized a national school walkout day slated for March 14 at 10:00 a.m. The organization is encouraging students to walk out for seventeen minutes in recognition of the seventeen lives lost in Parkland and gun safety awareness.
I used to think that allowing the government to put restrictions on the rights of the American people was a vast overstep on their part. But how many more lives need to be taken before these senseless shootings stop? Students shouldn't have to go to school in fear, where the possibility of being shot is even tangible.
Whether we ban all guns or arm all teachers, there is no easy answer. However, maybe instead of debating gun control, a closer look needs to be taken at the flaws in the justice and social system that allowed Nikolas Cruz's continual erratic and violent behavior to be overlooked.
Nearly a year and a half ago, a representative from the Florida Department of Children and Families visited Cruz's home after noting "troubling behavior."
The department concluded after one visit that Cruz was at low risk of harming himself or others. However, just two months after the Florida Department of Children's home visit, Cruz was recommended for "threat assessment" by the administration at his school.
According to the New York Times, on Jan. 5 this year, the F.B.I received a tip that "Cruz had a desire to kill people."
The Florida Department of Children did their "due diligence," but had more serious precautions been taken into investigating Cruz, who had been expelled six months prior and had been known to make disturbing comments such as "wanting to become a professional school shooter" on social media, then  the Parkland Shooting may have been entirely preventable.
Rather, the F.B.I admitted failing to report these tips through proper channels.
Right now, the U.S. is so concerned with the debate on gun control that we're becoming careless when it comes to covering our bases in the present situation.
If we wish to see an end to this brutality plaguing America, it's absolutely essential that federal agencies follow through when there are clear warning signs that our own citizens are a threat to public safety.
There were countless indications of Cruz's violent tendencies reported by his peers and classmates that were blatantly dismissed by our government bureaus.
The nation has been divided on the issue of gun control for decades, and the debate will likely continue.
However, until a definitive resolution is made, the federal government needs to be ensuring the safety of its people by taking potential threats seriously.
It's important that we don't forget the lives lost in this senseless tragedy. The shooting at Marjory Stoneman Douglas High School shouldn't become another statistic about the perils of gun violence, but rather the cataclysm of this incident should reverberate through the nation and become known as the last time that a federal agency failed to heed the warning signs of the very "see something, say something" system that it encourages.

About the Writer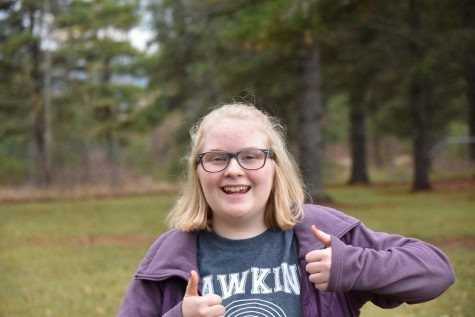 Corinne Capodagli, Editor-in-Chief
Corinne Capodagli is a senior and it is her second year on staff. Here are some fun facts about Corinne.

What word do you repeat at least 10 times a...