EARNING THE SPOT
Competition among teammates for starting spots fosters growth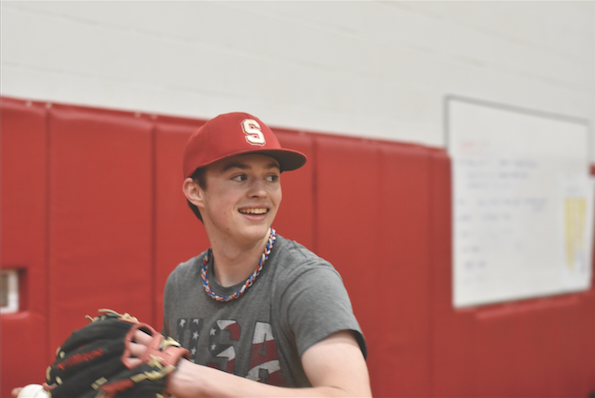 Hang on for a minute...we're trying to find some more stories you might like.
Despite being teammates, baseball players find themselves pitted against each other before their season starts, competing for the honor of taking the field as a starter.
There are plenty of ways to gauge who is more qualified for the job, but according to baseball coach Chase Tigert, the most important factor is competitive edge.
"I look for the player who is going to compete, the person who is going to be reliable, and someone who is going to have the confidence to get the job done in any situation," Tigert said.
Though an obvious advantage can arise when one looks past the athletic skills of the players, there can be times where both ability and attitude are too close to pick one over the other, and in these situations, the coach must find other ways to determine the starter.
"In those types of situations it's just a matter of trying to figure out who is going to match up the best against a certain team or a certain pitcher," Tigert said.
For senior and likely starter Preston Pettit, vying for that coveted starting job brings about many benefits, such as an improvement in work ethic.
"You're going to work harder and you're going to be really paranoid, and you might come to extra practices, more than you would normally, because you're worried that if you miss any then they are going to take your spot because you're not showing up, you're not putting in the work," Pettit said.
While Pettit does not expect to be in a position where he will have to compete against teammates for a spot, he still sees the stress that goes into competing for a starting role.
"If there are two people competing for a spot and both have about the same skill level, it's definitely pretty stressful," Pettit said.
Even for athletes such as Pettit who safely have a starting role on their team when the season begins, there is no guarantee that they will hold the position for the entire season.
"We're playing together as one unit, but at the same time, everyone is still fighting for their spots throughout the entire season, so just because someone begins the season as a starter does not mean that they are going to finish the season as a starter," Tigert said. "Vice versa, the guys who would not necessarily be in the starting lineup at first can easily work their way into the starting lineup as the season progresses."
Whether the players are likely to start or not, everyone will get the same chance to claim their position.
"It starts in practice, and everyone has the same opportunity in practice to be on time, put forth effort, show their dedication and their commitment, work hard, and make the most of every swing and throw, every batted ball, everything," Tigert said.

About the Writer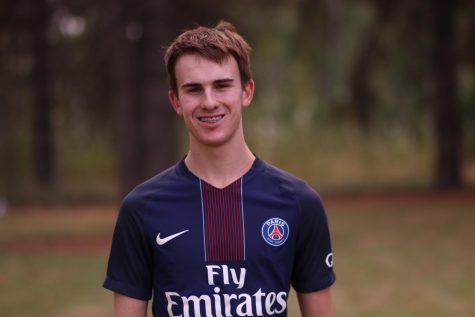 Sam Hendricks, Sports Editor
Sam Hendricks is a senior and it is his second year on staff. He is a sports editor.