SHREK: THE MUSICAL
Growing Dreams Productions begins annual spring musical of largest-ever cast, budget
Hang on for a minute...we're trying to find some more stories you might like.
"It's taking fairy tales and mashing them with ogres," Jeannette Hunter, the drama teacher at Sandpoint High School, said of the department's upcoming spring musical.
Shrek: The Musical is a play about Shrek's journey to reclaim his swamp from the clutches of Lord Farquad and the various other creatures in the forest.
The cast list for Shrek: The Musical, was recently posted and rehearsals are already underway. Burton Anderson is set to play the lead Shrek, alongside Fiona, played by Jasmine Mearns.
This play is in collaboration with Growing Dreams Productions, an education-based youth performing arts production company dedicated to cultivating the dreams of young people. Growing Dreams Productions has worked with Sandpoint High School over the past five years to produce annual spring musicals, including Chitty Chitty Bang Bang, Alice in Wonderland and last year's production of Once Upon a Mattress.
Shrek: The Musical has significantly more musical numbers in relation to the cartoon film. When asked about the main element of the play, Jasmine Mearns described it as a show filled with jokes and innuendos that add entertainment to the plot. Additionally, it gives rise to the characters, as each fairy tale creature becomes their own individual, unique character.
"It has a very inclusive cast," Mearns said, "Each character has a name and a solo/line, there are no parts that are useless to the show."
Shrek will be the largest production put on thus far in regards to the number of people involved and the budget set for the play. The cast is comprised of roughly 65 people, with a budget of $19,000, $6,000 more than the average budget in previous years.
A large portion of this budget is going towards the intricate prosthetics used on the ogres and various other characters in the play. According to Hunter, the prosthetics alone will cost approximately $1,000.
Hunter explained that the prosthetics and various other materials are identical to those used in a real Broadway production.
"I think it's going to be a great opportunity for my students and my professional staff to work together to do some changes and some adaptations as they would be on Broadway," Hunter said.
Students practice five days a week for two hours, with the exception of four hour practices on Thursdays. These practices are broken up into blocks dedicated to acting, singing, and choreography.
Due to the sizable cast, several issues have arisen in accordance with attempts to balance students' schedules. However, these issues are negated by the enjoyable atmosphere brought to the stage.
"Just being with these wonderful actors, these wonderful tech people, is by far the greatest thing for me," Hunter said.
The play will open on April 13, and will be performed in the SHS auditorium.

About the Writer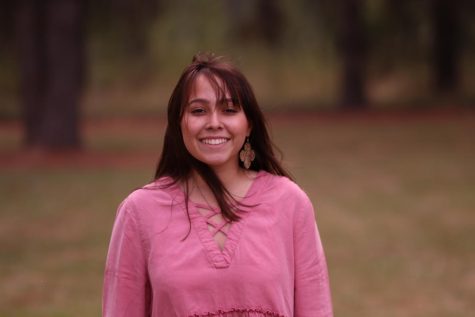 Sofia Kriz, News Editor
Sofia Kriz is a junior and it is her first year on staff. She is the news editor.