BULLDOG ARMY
What exactly does the new program do for you?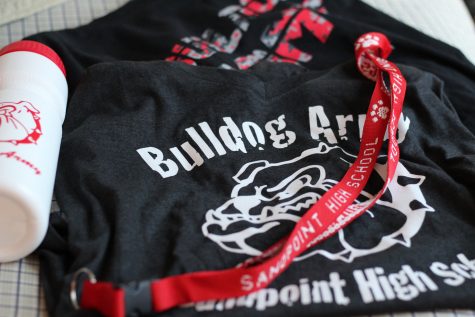 The bulldog army is a club that brings together students who are interested in sporting events.
This club was created to promote good sportsmanship, and to cheer on our fellow bulldogs in the process.
This club also has exclusive privileges reserved to it's members at many home games, including reserved seating. This can come in handy at the especially packed league and conference games.
When you join the club you receive a t-shirt, water bottle, lanyard, and food card. This card can be redeemed at select home games for free food. This is one of the many advantages to being in the Bulldog Army.
If you want to join the Bulldog Army forms are in the office, or contact Mrs. Hawkins for more information.
There is a fee of $25 to join, but the swag is far worth the price and excitement of being part of such a spirited group.