SANDPOINT GETS SHAKEN, NOT STIRRED
A SERIES OF EARTHQUAKES ROCK THE PANHANDLE OF IDAHO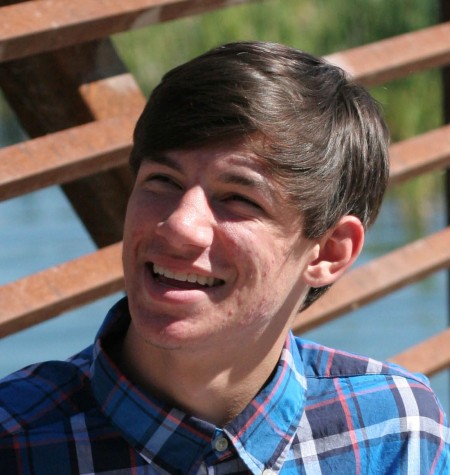 More stories from Austin Laiche
On April 23, 2015, the panhandle of Idaho and surrounding areas felt three tremors. The first earthquake occurred at roughly 7:30 p.m. while the second came around 10:40 p.m. and the third at 1:30 a.m. local time.
Many turned to their phones and computers to consult the community on the event. Facebook groups like Sandpoint Yard Sale saw lots of traffic just moments after the initial quake. Some locals assumed there may have been a major train derailment. Once others in Spokane and other surrounding areas reported feeling it as well, this assumption was quickly thrown away while earthquake readings were starting to be reported.
"It was fun and kind of thrilling," said Brandon Orr, a student.
The United States Geological Survey (USGS) released their readings of the 4.1 magnitude earthquake at 7:32 p.m. including its depth of 3.1 miles and its location being 14 miles southeast of Sandpoint. The second rumble was reported at 10:43 which showed a 4.2 magnitude and that the quake was again 3.1 miles deep, but only nine miles east southeast of Ponderay. The third was very soft in comparison to the two before it, only recording a 1.4 magnitude.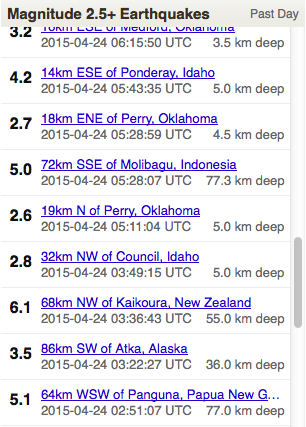 "I didn't feel the first one, but I felt the second one. I was on the couch with my dog," said Arlene Mitton.
Soon after the second tremor and everyone relaxed for the night, jokes started to flood social networking sites. Many claimed to have 'survived' the earthquakes that hit Sandpoint. Also, the hashtag #Sandquakes had many users sharing their comments on the event. For a good amount of the public, this was their first time experiencing an earthquake. Many shared information on fault lines and reports with community members.
While some were worried and others thought nothing of it, the community came together through social media. Though none of the quakes had done almost any damage the thought of being able to depend on your community during a possible disaster is very reassuring for many.
About the Writer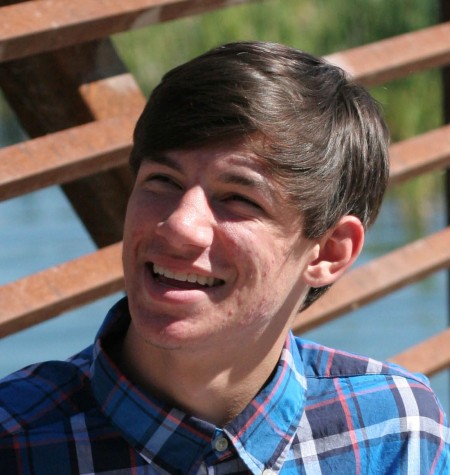 Austin Laiche, Social Media Editor
Austin Laiche is a senior and is the Social Media Editor for the Cedar Post. He manages the official Twitter, Facebook and Instagram of the Cedar Post,...