Fun Times in Town
Holidays in Sandpoint are always magical, with white snow, twinkling lights, and stockings hung beside fires inside cozy houses, there's no place like it. For students at Sandpoint the fun begins Friday December 17, the half day of school marks the beginning of Christmas break, students will not return untilJanuary third. There is never a lack of things to do during these two weeks off from school, but if you need some ideas here's a list of Sandpoint's Holiday festivities!
Music Matters Winter Concert
When?
November 14, 6pm-7pm
Where?
First Lutheran Church
The concert will feature the Sandpoint youth choir, youth orchestra and percussion groups! The concert is free and open to the public! Many Christmas tunes will be featured in a hope to bring music to the community.
Christmas Craft Fair
When?
November 20-21 9am to 3pm
Where?
Bonner County FairGrounds
The Bonner Country Christmas Fair is an annual event hosted at the Bonner county fair grounds in
Sandpoint. There will be local artist vendors, homemade gifts, activities for kids AND food and treats! Admission is free! Come compete in the 4th annual gingerbread house decorating contest as well asmail letters to Santa. To enter the gingerbread house decorating contest you must bring non-perishable foods to donate to the Bonner County food bank.
Land Of Christmas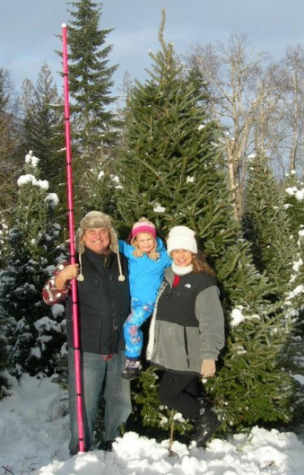 When?
First Saturday after thanksgiving until at least December 20
Where?
Crowells Land of Christmas 579 upland drive
What better way to start off the Christmas season than getting a Christmas tree! I spoke to Crandon
Crowell, a Sandpoint High school alumnus, who took the farm over from his parents in 1955. The property has been in his family since 1914 and the Christmas tree farm opened in 1967.
Sandpoint Waldorf School Winter Faire
When?
December fourth, 10am to 4pm
Where?
Heartwood Center, 615 Oak Street
Get your holiday shopping started at the Sandpoint Waldorf School
Christmas Faire! There will be crafts for kids, artisan vendors for shopping,
music, a children's store, an outdoor dessert cafe and outdoor candle
dipping. I talked to Kirsten from the Sandpoint Waldorf school. She
encourages everyone from the community to come enjoy the festivities! She
says what makes the faire special to her is "seeing the community come
together each year at the faire! I also love all of the crafts that my girls bring home each year".
Holidays At Schwiezer
When?
December 18 through January second
Where?
Schweizer mountain
What better place to be during the holidays than up on the mountain. Schweizer kicks off its winter
events December 18 this year! I got the opportunity to speak to Dig Chrismer, a schweizer employee who helps organize holiday festivities. Dig encourages EVERYONE to come up to the mountain during the holiday season, tickets can be found and purchased at Schwiezer.com. Santa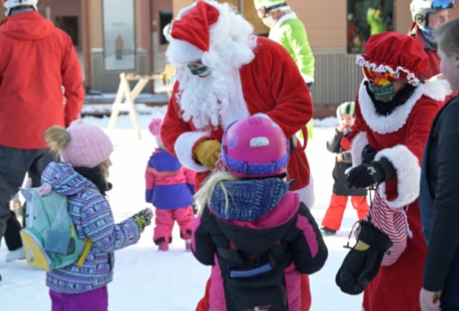 will be Skiing December 23 and 24 and will be handing out candy! Dig says "With the holiday lights and festive atmosphere, Schweitzer just shines at this time of the year. I love skiing with Santa, watching the kids try and keep up with him. It's just so fun!"
About the Contributor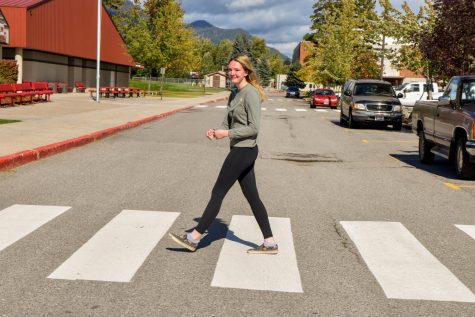 Boston Bode, Content Gatherer
What is a catchphrase you always use?

Oh my lanta

If you could be any color crayon what would it be?

I would be the purple crayon because I think...