Good Vibes and Good Food
Staff member Lucy Allen reviews the Oak Street food trucks.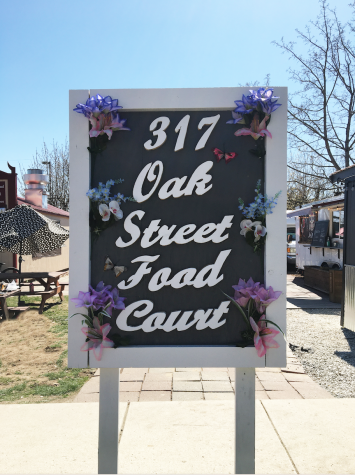 The Oak Street Food Court is a really cute spot where you can go to get some great food while sitting outside enjoying nature. All the trucks are so cute and the workers are so nice! The other day my family and I went to the food court and all tried different trucks.
Heart Bowls
Heart Bowls has been around for a while now, starting over by Winter Ridge and then moving into the food court. One of my favorites there is what they call "Nice-Cream" (Banana Ice Cream). They have a few different flavors (My favorite is strawberry) and LOTS of toppings. They also offer rice bowls, acai bowls, and smoothies.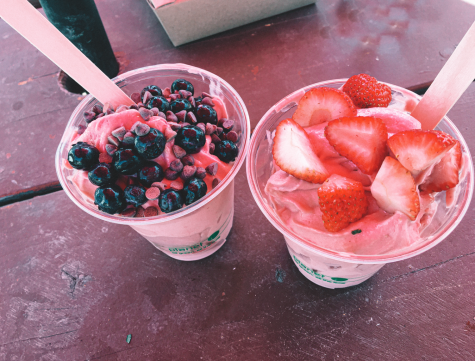 La Catrina
La Catrina is a cute Mexican food truck that has lots of classic Mexican dishes. I tried the carne Asada street tacos which come with rice and beans. They tasted really good but the sauce on top was a little too spicy for my liking!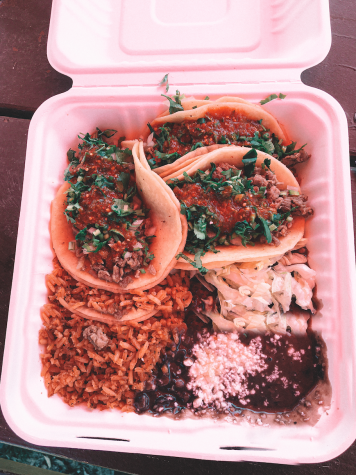 Moxies
Moxies is such a cute food truck! The owner is really sweet and she has a cute pastry case outside of the truck. My younger brother tried a potato scramble and the potatoes were cooked to perfection, one of my favorite parts of this dish was the biscuit with the jam! He also got a liege waffle for dessert, which was delicious!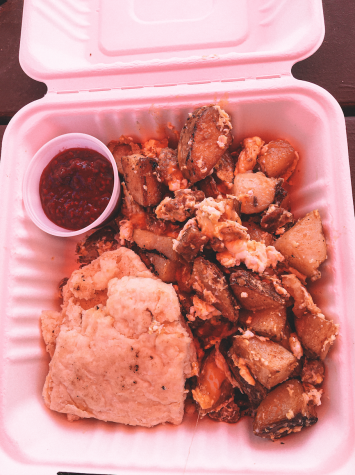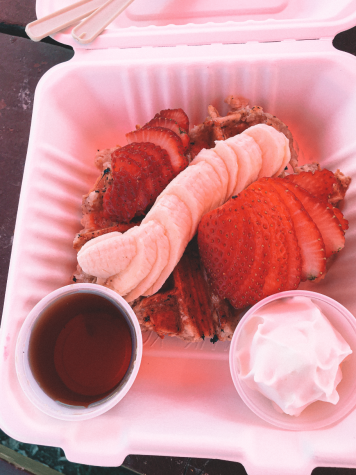 Shilla Korean BBQ
Shilla is the newest food truck to join the food court. My mom tried the chicken. It was really good and the rice was cooked well. She also got an order of the gyozas and everyone shared them and they were amazing!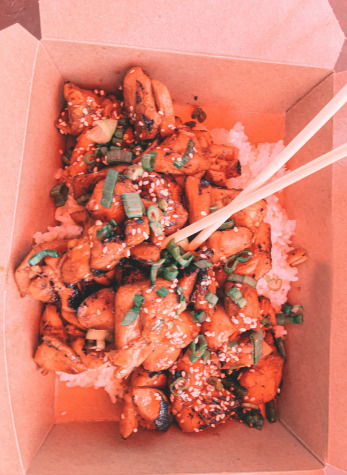 Chili D's
The owner of Chili D's is really nice and they offer really large portions. I ordered their chili and my brother got the chili dog.The chili had great flavor and lots of meat and it came with a side of honey cornbread!