A Legend In the Baking
Liz Smith explains her passion for baking and how she turned one of her hobbies to the next level.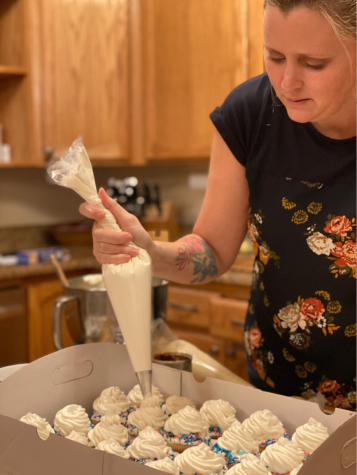 There are those who dream of cake and those who bake it happen. Liz Smith, a loving mother, valiant health care personnel, and dedicated teacher has taken her hobby to the next level. From a young age, Mrs. Smith helped her grandmother around the kitchen, baking pies and preserving fruits in the summertime. When she got a bit older, through her teen years she started baking on her own. She quickly picked up recipes and learned the culinary trade. In an interview Liz stated,"I love a challenge and you'd be surprised how challenging this can be! It can also be really frustrating, but I think that's part of the challenge." The word stressed is just desserts backwards, and she is no exception juggling her jobs and hobbies but having this sweet release to turn to.
When asked why she loved to bake so much, her initial response was that," In my opinion cakes and confections should taste delicious first, and look delicious second. I love making people smile when they both look and taste sweets I've made."
Receiving a sample in the middle of the interview, the proof was all there. A batch of cupcakes she was making for a client, was just decorated and she made extras. It was a very flavorful piece of art, as appealing as it was tasty. Even down to the detail put into the making of it, she was a butter bakery than any other.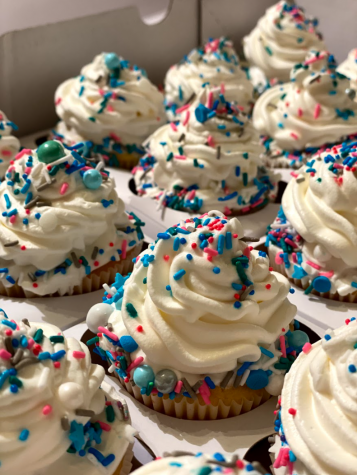 Diving deeper into depth with the interview, asking if she had any future plans for a business. She replied with," I'm not 100% sure at this point. My plan is to spend the summer baking and selling at the Farmer's Market, and see how that goes. I love baking, and making people happy with sweet treats, but I don't want this to turn into a chore."
She must be a real whisk-taker to tackle such a challenge, especially around a health guru public, but does she have what it bakes to make it big in the community? In the business world you gotta dough what you gotta dough, taking down the initial wall frees you up for bigger challenges. And no matter which direction her love takes her, she has the support of her family and community to dream big. Liz Smith is a legend in the baking.