SHOULD YOU DOWNLOAD IOS 13?
Reviews editor Hadley Goodvin shares her opinion on the new iOS 13 features, design
Apple's iOS 13 update was released on September 19th, 2019 and it is now available on all iPhones 6s or later. iOS 13 is the newest, and the thirteenth major iOS mobile operating system developed by Apple and its performance will blow you away.  From the sleek dark mode to the striking new apps, the update was designed around how the phones can be improved for the users. Apple included many new changes, mostly for cosmetic purposes.
Dark Mode
iOS 13 is one of the flashiest operating systems that has been released to Apple iPhones. Dark Mode is without a doubt one of the best features for the users; it changes the white background to a true black and makes the device look slick and lives up to the hype.
Photos App
Dark Mode may be one of the most exciting changes to iOS 13, but the design of the Photos app completely changed as well. The new changes make it much easier to scroll through photos and easier to edit them. Another new design is instead of viewing slightly zoomed out photos on the app, Apple chooses the best photos from that day and organizes them for the user's benefit.
Reminders App
The Reminders app has gotten some recognition for the first time since iOS 7. There's a whole new design that makes it effortless to add photos and dates to the reminders.
Location
The location features have been renovated with two changes. Due to new permission settings, developers and companies will have a much harder time being able to track where a user is. On the other hand,  location has been renewed to make finding the user's lost or missing devices much easier.
Performance
The performance of iOS 13 is much faster than before, with a 30% faster face ID lock, 50% smaller app download size, 60% smaller app update sizes and 2x faster app launches.
Other Changes
Some other important changes are that apps are now packaged more efficiently, making them about 60% smaller. Memojis and Animojis are now available for all iPhone 6 users and up. Google Maps added a street view feature, and the default keyboard now has swipe typing.
Unfortunately, the update noticed to be buggy first at launch and is seeming to cause some minor problems for the users. As an iOS 13 user myself, I have noticed that the battery life on my iPhone has been draining faster than it was before.
I have been an iOS 13 beta user for about two months, which means I got the opportunity to test the update before it came out to the public this September. With that said, overall I have enjoyed the new features of the iOS 13.
Apple's new iOS 13 updates can truly make your "aging" phone feel new and refreshed, even if the changes seem to be relatively small.
About the Contributor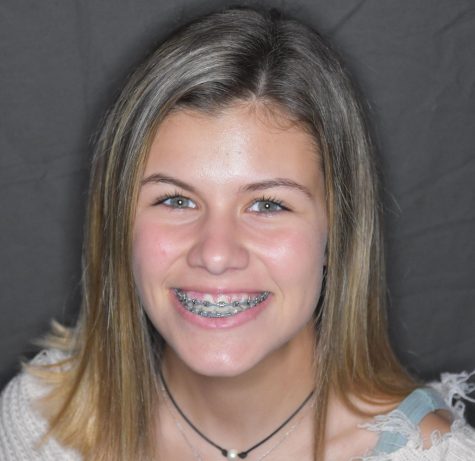 Hadley Goodvin, Reviews Editor
What takes up too much of your time?

Probably listening to music or not wanting to get out of bed.

What's the last movie you cried at?

Mamma...